The perfect area for outdoor relaxation? – That's a spot with a garden hammock, for example! See what to look for when choosing a hammock.
We owe the possibility to relax on hanging beds to Christopher Columbus – he is the one who spread hammocks in Europe, bringing this idea probably from South America. A comfortable garden hammock can provide us with a perfect rest after a hard day, and in free afternoons allow us to pleasantly spend time outdoors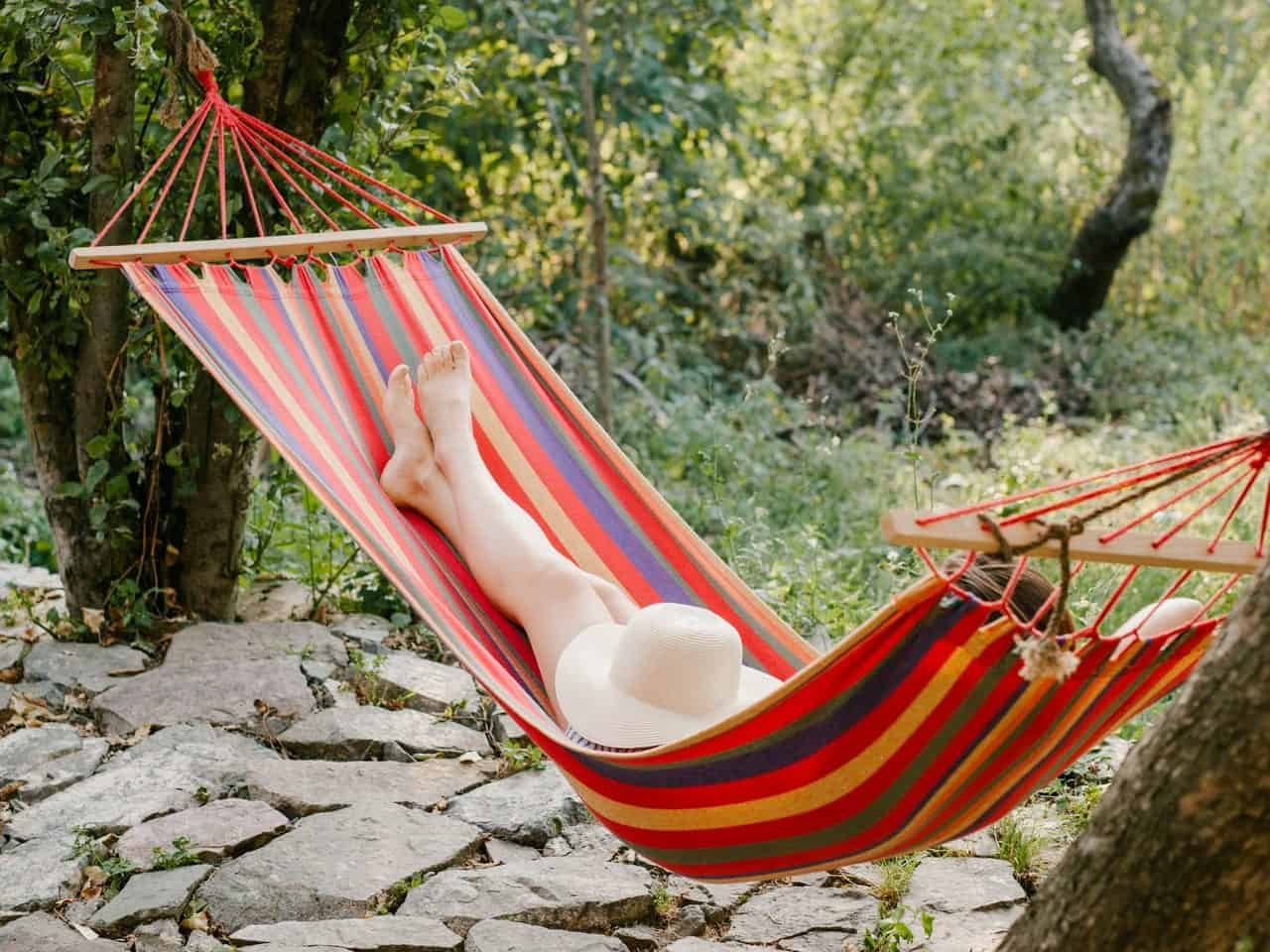 What to look for when choosing a hammock?
When buying a hammock you need to consider who it will serve, where it will be placed and whether it is possible to hang it between trees, poles or on the terrace.
What will be the purpose of the hammock?
Hammocks, in addition to colors, materials and construction also differ in purpose. When choosing one, it is important to match the model to the place where it will be placed and to its users. If the hammock will be used by adults, then a sufficiently large size and strength of the material from which it is made will be necessary. The length of the hammock should not be less than 3.5 m, while the width should be 1.3 m. For children, dimensions of 2.5 by 1.2 m are sufficient
Types of hammocks
Among the hammocks you will find popular woven hammocks, reinforced with wooden rods – they provide great comfort and are stable. Another type are fabric hammocks – in their case the most important issue is the quality and durability of the material from which they are made. There are also hammocks equipped with a frame – a good solution for those who do not have the possibility to hang the hammock between trees, poles, or on any other garden structure.
If the hammock is to hang in the garden, it is good to choose colors that do not get dirty easily and choose a material that is easy to maintain. In the case when the hammock is planned to hang on the roofed terrace, you can afford the more decorative models in bright shades