The apple tree is undoubtedly a wonderful ornament of the garden and gives it a unique atmosphere. Check when to prune this popular tree to enjoy its great appearance and fruit.
Apple trees – a popular part of our gardens
Juicy, delicious apples from your own apple tree – for many people, this is a taste of childhood which we still dream about when we grow up. An apple tree is sometimes considered a real must-have when planning a garden around a detached house. Its undoubted advantage is good and healthy fruit, which we like to eat or use for preserves and home baking. If you also want to have it in your garden, remember about a very important activity. Pruning an apple tree is an element that has a huge impact on the growth of the tree and its fruiting.
Why should you prune an apple tree?
The first thing to consider is why it is necessary to prune an apple tree, even though it can grow and bear fruit without pruning. When we do not prune the tree we do not see any problems at first, but as time goes by the apple tree grows too big and the branches in the crown get too thick. This makes it difficult to care for and harvest apples. This has a number of consequences – disease infections, poorly ripening fruit. After several years without pruning, the tree may simply not be salvageable. Therefore, pruning is one of the basic tasks of the owner of this fruit tree, and from the moment of planting it! Experts recommend doing it twice a year. Properly done pruning will make the crown of the tree properly formed. So you can look forward to a large, abundant harvest of juicy, delicious and healthy apples.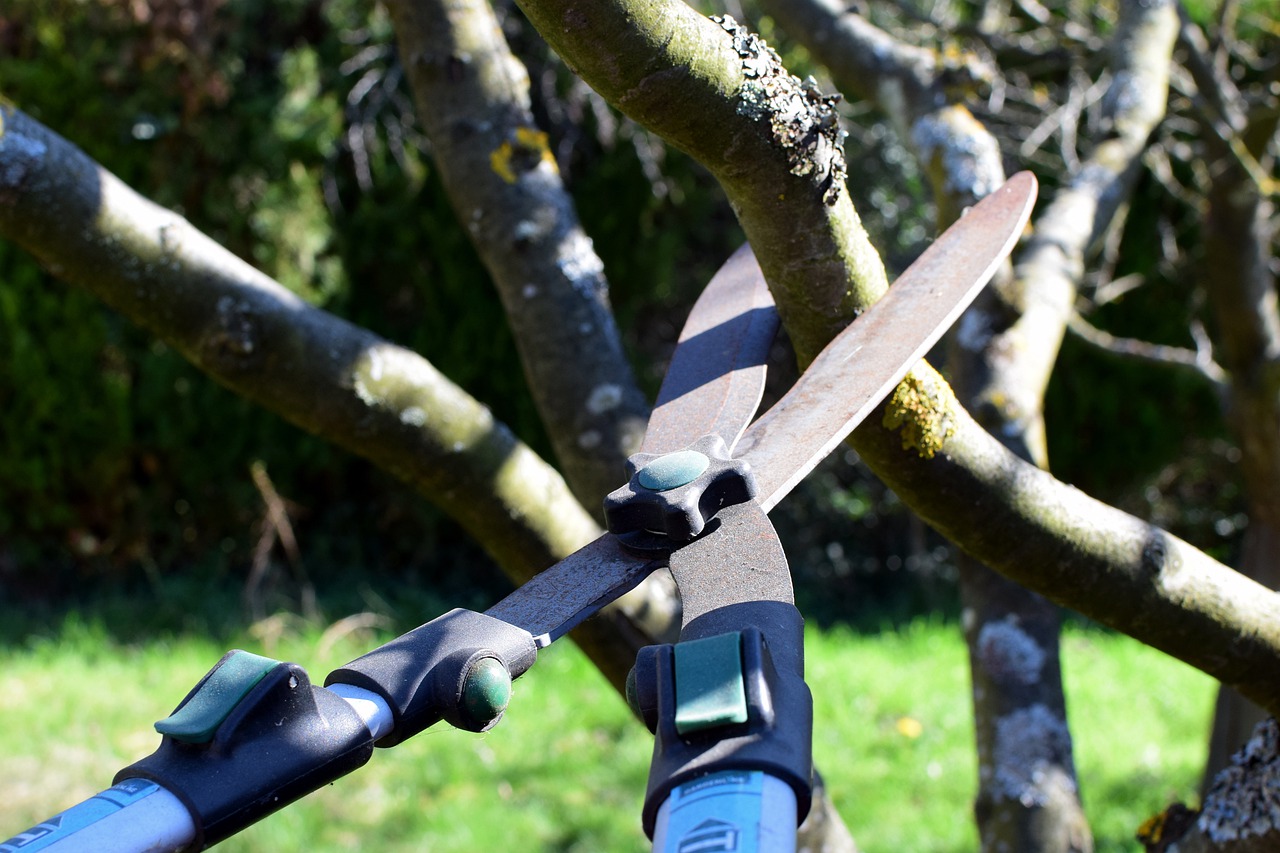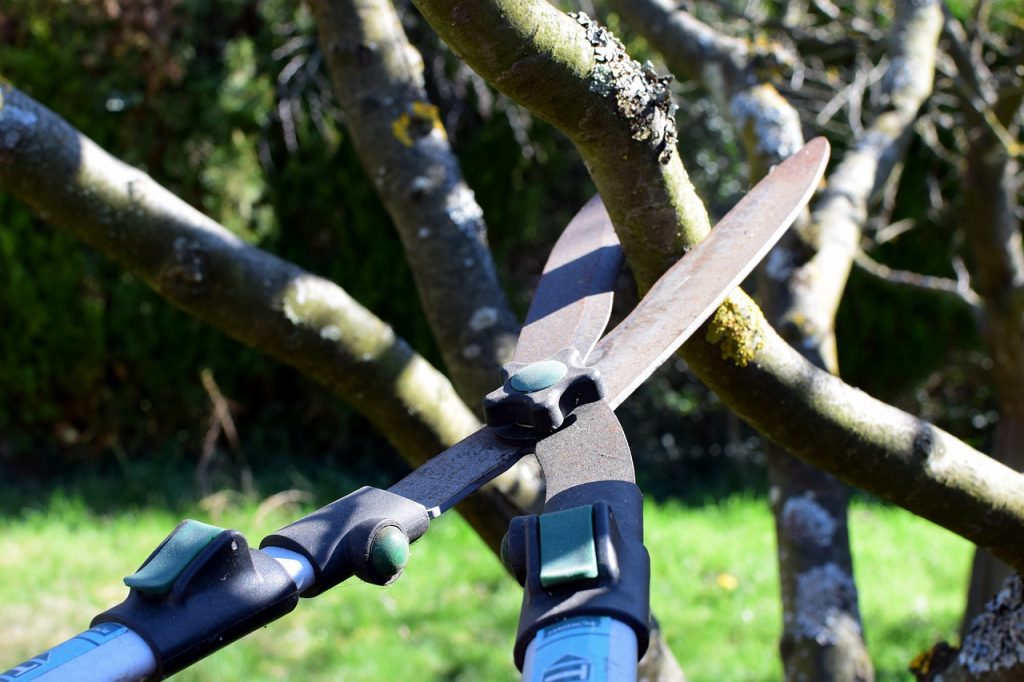 Timing of apple tree pruning – it's important!
The way you cut your apple trees should be adjusted to the date when this treatment is performed. This is a very important point, because a tree pruned at the wrong time is likely to face unpleasant consequences. Basically, there are two different pruning periods
Winter pruning, which is done at the end of winter or during early spring, when the risk of severe frosts has passed. In the case of young trees, this is the time for crown-forming pruning, and in the case of older trees, it is the time for clear-cutting pruning. Their task is to remove excess old branches and prevent the branches from thickening inside the crown of the tree. Summer pruning is intended to remove young shoots that grow vertically upwards. This cut is performed in the period from early July to late August.
>> See also: Ornamental shrubs pruning calendar. Check when is the best time for pruning
When is the first pruning of apple trees?
All right, but are winter and summer pruning the only such operations in the case of apple trees? No, because the first pruning of an apple tree takes place right after it is planted. This is the first step in shaping the crown of our tree. What is important, newly planted seedlings of fruit trees are always pruned in spring. Even if you plant your apple tree in the fall, prune it during the next spring. If you are planting in the spring – trim it right away, right after planting. When buying a seedling, ask the nurseryman if it has already been pruned. More and more often just such specimens are sold.
Apple tree pruning tools – what do you need?
Before you start pruning, you need to equip yourself with the right tools for pruning trees and shrubs. Pruning shears and a garden saw – this is what you need! When you go shopping, try to go for tools offered by reputable manufacturers and made from the best possible materials. Of course, this is a bit of a bigger investment at first, but it will pay off. Better tools will last much longer, and cutting fruit trees with their help will go much more smoothly. After the care procedure you can simply use soapy water to clean the tools and spirit to disinfect them. It is also worth getting gardening ointment, which is lubricated with the places after cutting. This will help them heal faster