We often associate the countryside with blissful landscapes, idyllic atmosphere, sometimes also with childhood. What can we do to bring back these memories around our house? A great idea is to arrange the garden in the country style. It is not difficult at all.
What are the characteristics of a rustic garden?
Such arrangement of greenery should first of all expose what is natural. There is no place here for even alleys. Instead, we will find in such a place native multicolored flowers, shrubs and fruit trees. There will also be room for a vegetable garden. If we plan to arrange a corner for relaxation, it is good to choose furniture made of wood. It is best if they are slightly aged
>> See also: French style garden. Basic assumptions
The space of the country garden
Typical gardens in the countryside are not likely to be small. Here we find:
irregular lawns – they do not necessarily have to be very low cut,
multi-coloured flowerbeds – these are more like clumps of plants than geometrical figures,
winding paths between flowerbeds – recycled materials such as old bricks or field stones can be used to make and pave them. Sometimes it will work well to preserve grass paths – of course, then it is worth bearing in mind that after rain, walking on them will be difficult.
Read also: Formal style garden
It is important that the country garden looks natural. Therefore you shouldn't carefully cut hedges here, trim bushes into fancy figures, or design even sidewalks with cobblestones. Fashionable ornaments made of plastic or plaster – animals, dwarves or other figurines – look very bad in such a place.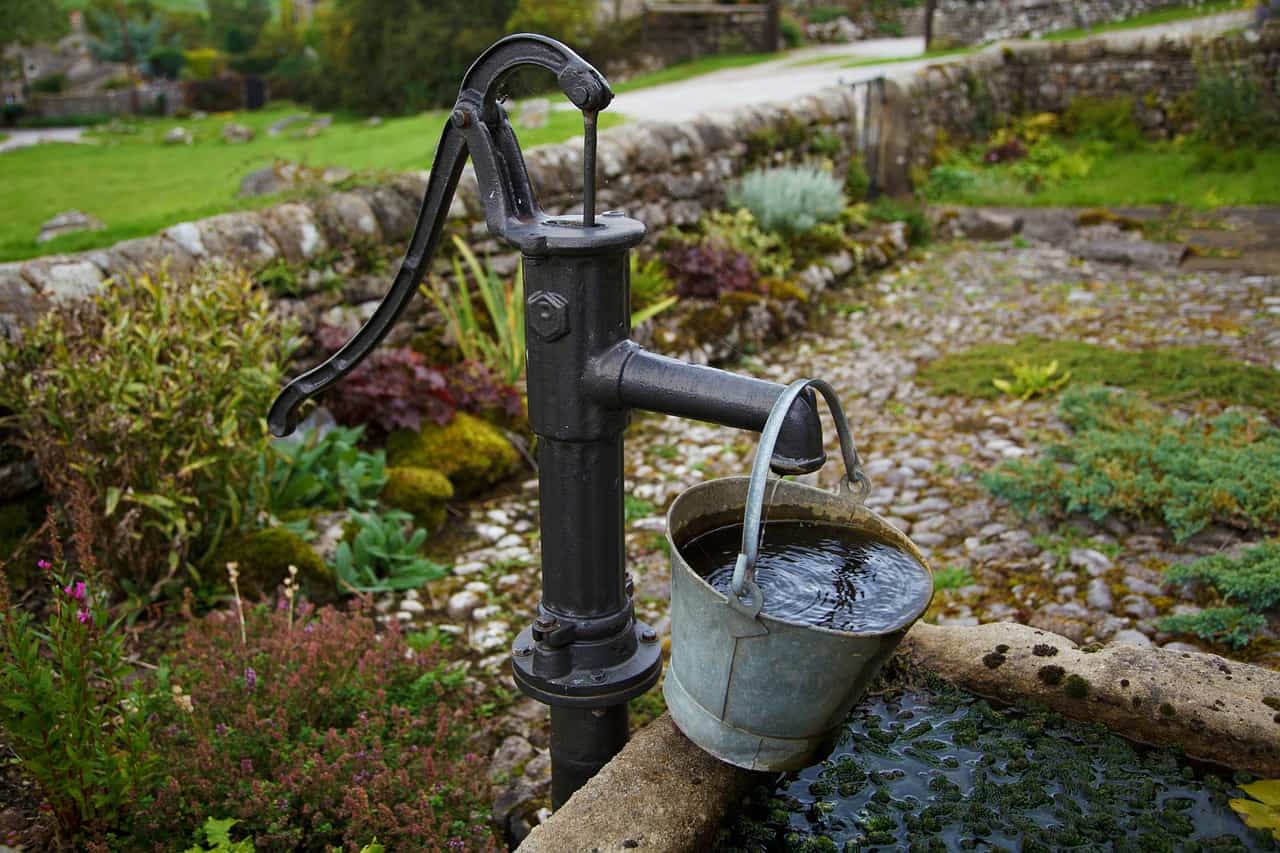 Fence and furniture for a country garden
The fence of a country-style garden should be as natural as possible. A fence with boards that should be nailed to posts one above the other will work perfectly. A slightly less stylish solution is to use a rail fence. A slatted fence bought in a supermarket can also be useful – as long as it does not have too many decorations
Furniture in such space should refer to nature. A wooden table and chairs should present the grain of the wood well. At the same time, they can be painted with stain in any color. Too many ornaments are not necessary at all. Old, clay pots are enough.
What plants to choose for a country garden?
It is recommended, first of all, to choose native plants that overwinter in the ground. You can use them to create colourful compositions. The more colorful, the better
What plants for a country garden?
The choice of perennials, annuals and biennials is very large in this case. It's worth to bet on forget-me-nots, marshmallow, colorful mallow or foxglove. We also recommend rudbeckia, peonies, lilacs, lupines, cornflowers and marguerites. In addition to these, roses and shrubs such as forsythia, jasmine and lilacs are also recommended
Shrubs and fruit trees
Of course, a country garden cannot do without tasty fruit. There must be room for gooseberries, currants or dwarf cherries, cherries and apple trees. In larger gardens, large trees will also work well to provide shade on hot summer days
A vegetable garden: vegetables and herbs right next to the house
The advantage of a country garden is that we can put in it many kinds of vegetables that will seasonally please the eyes and go straight to the table. It's worth planting lettuce, cucumbers and tomatoes, eggplants, or lovage. Let's not forget about fresh herbs – basil, mint, thyme or oregano