Cobblestones, decorative concrete, openwork panels or maybe stone – it is worth using these materials to build a driveway to the property. Then it will be durable, practical and aesthetic.
When buying or building our own house we try to choose the best possible materials. We spend hours on designing, furnishing and equipping it. We should be aware that equally much attention should be paid to the surroundings. Even the most beautiful building will not look good if the garden around it is neglected.
The same goes for the driveway – a trampled and unpaved path is not a good idea. So how to build a driveway that will be not only practical, durable but also aesthetic? It is worth paying attention to choose a material that will go well with the elevation of the house and its surroundings.
The driveway cannot dominate the property. It is assumed that its minimum width should be 3 meters and its length 6 meters, so that you can easily manoeuvre your car. As for its shape, the simpler it is, the cheaper it will be to build, but at the same time it is the irregular lines that can look the best and add variety to the house surroundings.
What is important, we are not doomed only to gray surfaces. There are many more colors to choose from, but you need to approach it in moderation, so as not to overdo it.
The best solutions will be a showcase of the house, resistant to dirt and will withstand the loads of vehicles. However, it should be remembered that regardless of which one we decide on, it will be necessary to harden the ground and make a special foundation.
Cobblestones
It is one of the most popular materials for making a driveway. Paving blocks are durable (abrasion resistant, frost resistant, resistant to changeable weather conditions, which are common in our climate) and easy to lay (you can even do it yourself), and at a reasonable price.
Additionally, it is available in many sizes and colors. You can opt for a solid paving block or for one with patterns, for example creating arches, circles or other original compositions.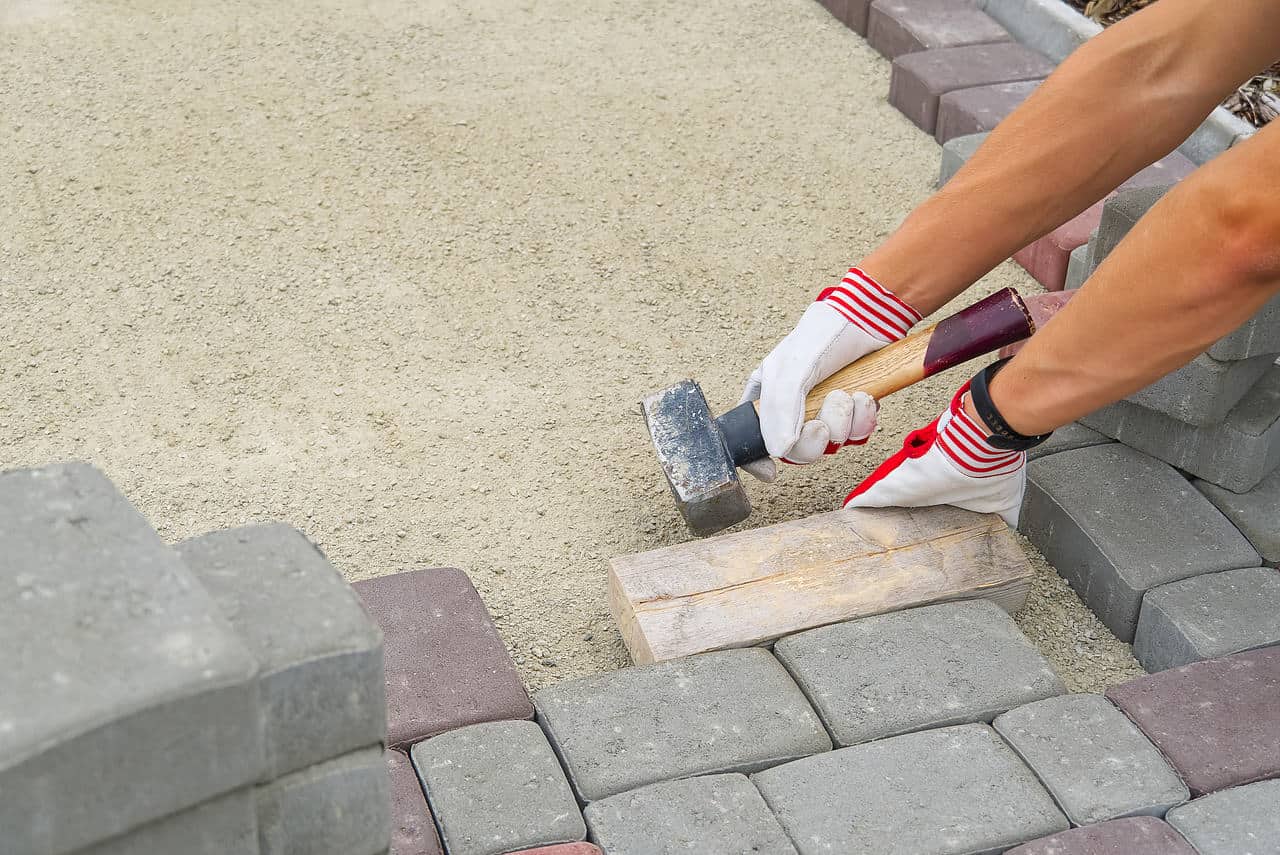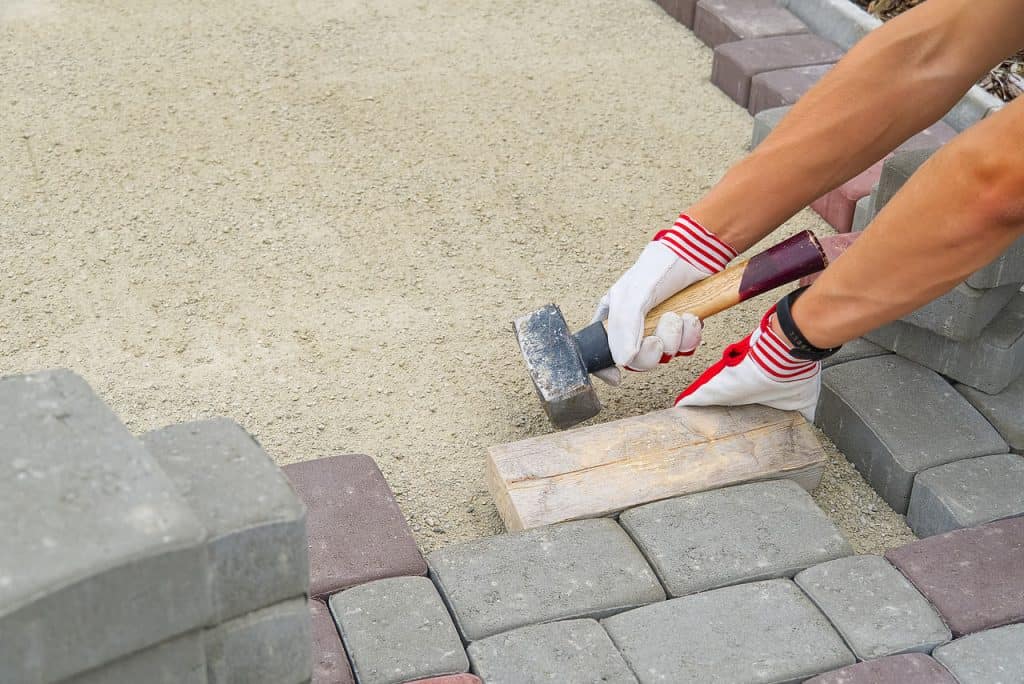 Decorative concrete
A driveway is also often made of concrete slabs – square or rectangular. They have similar properties as the aforementioned paving stones. Moreover, in winter you can appreciate the fact that they can be easily and quickly cleared of snow.
Concrete paving slabs are laid quickly and they do not have to be in a typical grey color but they come in different color tones.
Openwork slabs
Openwork concrete slabs come in a variety of fancy shapes and are undoubtedly decorative and visually "light". They also come in different colors that we can adjust to our preferences. A driveway paved with them will certainly attract attention to itself, and in addition it can be planted with grass, thus increasing the area of greenery.
Openwork tiles can easily withstand the weight of a passenger car, but there might be a problem with heavier vehicles. You also have to be careful in the rain (the ground may become boggy) and in the winter (so that there is no snow, which can make the surface slippery).
Stone paving
Stone paving is one of the more expensive options, but also its properties and aesthetic values indicate very high quality. The most popular are paving blocks made of granite, basalt, which show high resistance to abrasion and load. Sometimes sandstone is also used, although it doesn't have such great properties as the previous two materials.
Stone pavers can be gray, but also red or red. What is important, they do not have a regular shape, so their arrangement gives a unique look at once. That's not all. Not only are their shapes different, but also their coloration – no two cubes are identical.