More and more people dream of arranging their own garden, but not everyone knows how to do it from scratch
Garden design in 9 steps
1. Determining the purpose of the garden
The first step is to determine the purpose of the garden. Whether it should be a place for relaxation, an extension of the living space, a playground for children or a living space for animals and plants. Depending on the size of the plot these purposes can be freely combined with each other
2. Garden design
Before starting to design the garden, it is necessary to determine the main idea, i.e. how the garden is to look in the future. To make the whole garden cohesive, you should choose the right style. All the elements in the garden must fit together. Therefore, when designing the garden, you should take into account:
the location of thegarden – an urban garden should be designed with simplicity as it is surrounded by buildings and trees. A rural and suburban garden has a larger area than an urban garden, so it can be arranged in a rustic style;
climatic conditions – each region has different climatic conditions. In the mountains are harsher winters than by the sea, so you can grow there plants that are less resistant to frost;
soil – the type of soil is the primary criterion for choosing plants for the garden.
It is best to start planning your garden with a garden design on a piece of paper. The location of buildings and plot boundaries should be plotted on this. The next step is to place the lawn borders, flower beds and garden paths on the plan. If you are a novice gardener, you should focus on straight lines that are easier to fill with plants.
The type of garden paths should be considered in the design. If the path is to connect two objects to each other, then you need to use straight lines.
Planting trees depends on the availability of space in the garden, if the garden is large, then it is worth being tempted to have several trees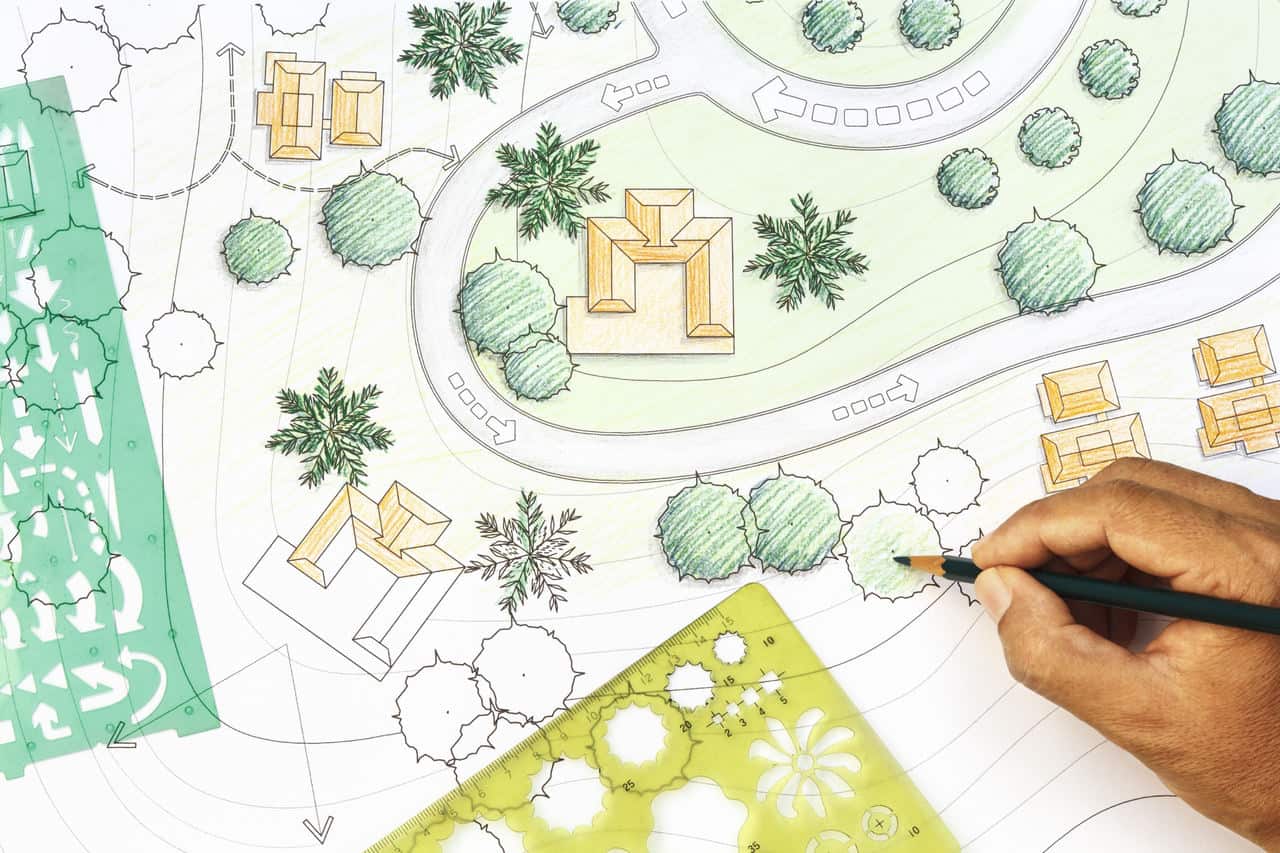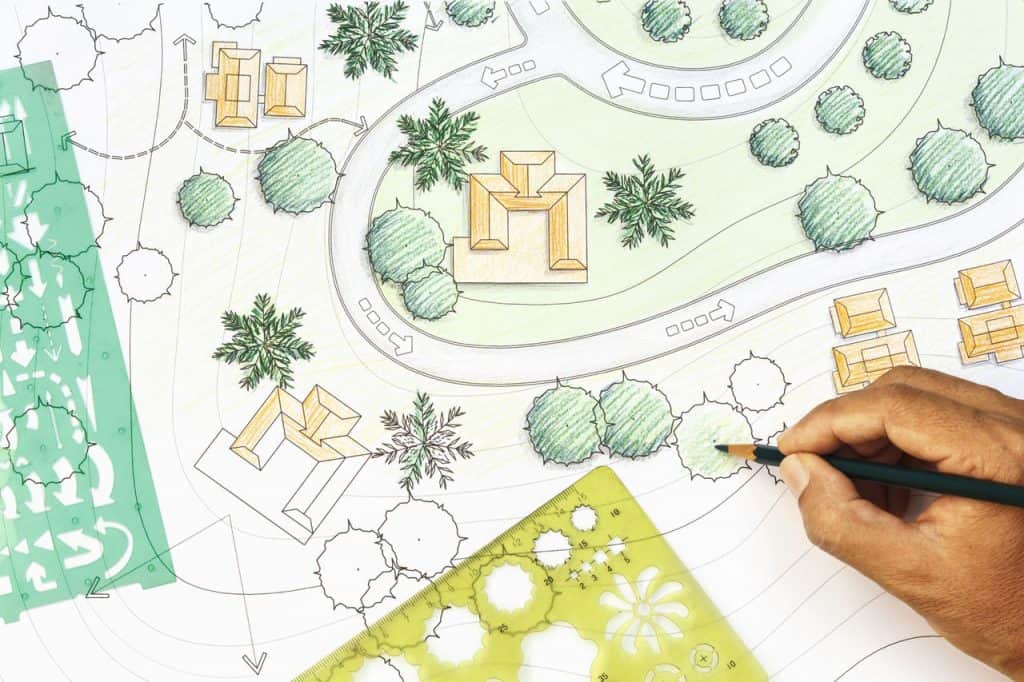 3. Doing the garden yourself or with the help of a company
Once the garden plan has been made, you need to decide whether you will do it yourself or hire a suitable company. This option has its advantages – a professionally made garden and a guarantee for the service provided. If you like working in the ground and want to save a lot of money, it is worth starting with a calculation of the number and species of plants.
4. Material selection
When choosing materials for e.g. garden paths, you should be guided by their durability, aesthetics and functionality.
5. Earthworks
The earthworks in the garden should begin with digging the ground in the places of flower beds and the establishment of a pond or pool (if any). This is also a good time to dig the foundations for the fence (if it does not exist or is provisional). When carrying out earthworks, do not forget about a cozy terrace where you will spend time and well-planned and carried out paths.
6. Putting up a fence and planting hedges
A fence and hedge form the framework of your garden. A hedge is a great protection for your garden from the wind and provides privacy for your home. Before choosing a material for a fence, it is worth considering whether it is to serve a utilitarian function or also to protect privacy. The use of walls and hedges within the plot is important – they divide the space in the garden.
7. Laying a lawn
In every garden, there is an area that is covered only with grass. To make it beautiful, you need to take proper care of it.
8. Planting shrubs and trees
Trees and shrubs take on beauty over time, so choose a site for them for years to come. When planting trees and shrubs, consider their growth. Some tree species have a wide crown.
>> Read also: Vegetable garden in the garden. When to start and how to plan?
9. Flowerbeds
Planting flowers in flower beds is a much awaited activity by flower lovers. Flowerbeds need to be given shape. The most popular flowerbeds are straight lines, which makes them easier to maintain. Flower islands on the lawn are an interesting solution.