Stem grafted trees and shrubs are ideal for those with a small garden. They don't have high requirements and some of them can also be planted in a pot on a balcony. Below we present the most interesting varieties.
What is it about?
What are stump shrubs anyway? These plants are created by grafting a tree or shrub with attractive ornamental qualities onto a rootstock plant. The grafting site is on the upper part of the trunk. This way you get a miniature form that does not grow to a large size. It is an ideal way to obtain a plant of small size, especially if our garden (as well as balcony or terrace) is not big and we would like to have interesting decorative shrubs in it.
Roses
Sometimes called the frothy roses or rose trees, are created by so-called oculisation of noble rose on the rootstock of wild rose. Most often chosen, they present themselves beautifully. By grafting at a lower height we can get forms ideal for the balcony or terrace, higher – rather for the garden. Such roses can have a cascade or umbrella shape. Standard cultivation, i.e. fertilizing, watering and pruning.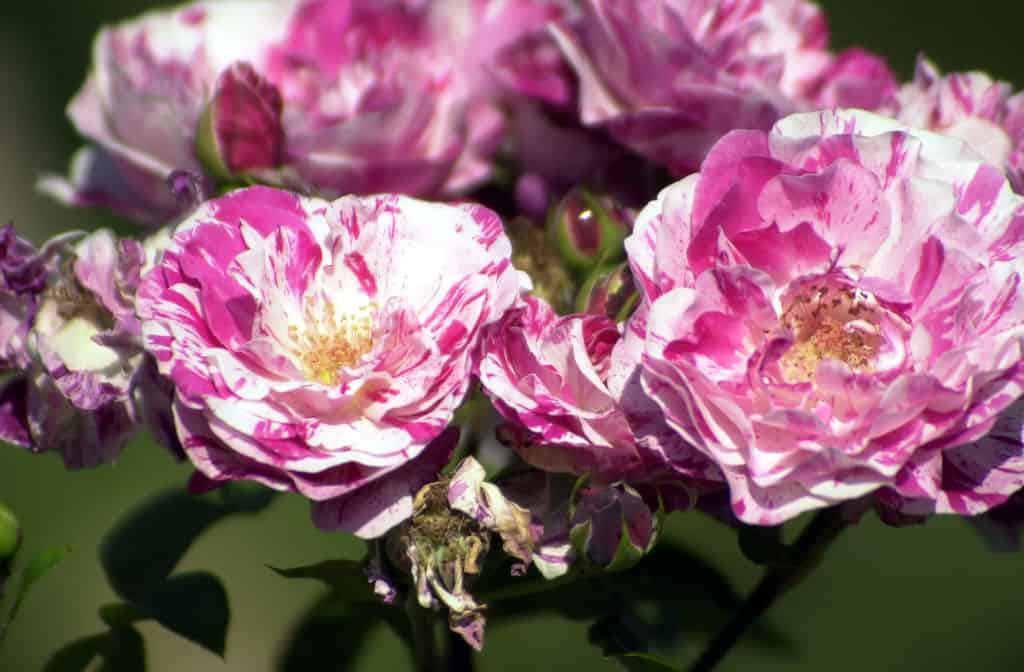 Maples
As a stem grafted shrub it is usually found with a regular and wide crown. Its greatest asset is the color of its leaves. The leaves are multi-coloured. To enjoy the beauty of this shrub for a long time, it should be watered and pruned regularly.
Japanese willow
It takes the form of a small tree with a spherical crown and colorful leaves and comes in different heights. Smaller versions can be successfully grown on balconies and terraces, larger ones in special places in the garden or in arrangements with other plants. These willows are easy to grow and do not have many requirements
Weeping willow Iwa
Considered one of the most beautiful varieties of grafted willow with hanging stems. Recommended especially for beginner gardeners because of its undemanding character as this variety is frost hardy and easy in cultivation. It needs moist soil, preferably close to water, but it is also suitable for balconies. Due to its high resistance to air pollution, it will do well in cities. Another ornamental feature of this willow are golden bases, appearing in the period from March to April.
European larch
A coniferous form with characteristic pendulous shoots. It grows best in full sun on moderately moist soil. Larch sheds its needles for the winter, so by having it in your garden, you can enjoy the color-changing needles in spring and fall.
Stem grafted gooseberries
Among the most popular plants grafted on the stump are also fruit bushes such as gooseberries and currants. The gooseberry bush usually reaches 100 cm and its fruit can be eaten raw or used for preserves. It grows slowly, taking a ball shape and likes sunny places. The plant is resistant to low temperatures and some pests.
>> See also: Garden roses – cultivation and care
Stemmed ornamental shrubs
Ornamental shrubs grafted on the trunk are the ideal solution for small garden spaces, in addition, they are undemanding and easy to care for. Undoubtedly, they are a great choice for beginner gardeners, but also for people who don't like or can't devote too much attention to the garden. It is worth adding that they will also work well in much smaller spaces, such as a balcony or terrace