More expensive than standard grass seeding, but with spectacular and immediate results. Is a roller lawn a good option for a small or large garden? What do you need to bear in mind? We explain!
Who doesn't dream of a beautiful, lush green, thick and evenly cut lawn? Now you don't have to wait weeks for grass to be sown. The result can be achieved in just one day. And all of this is thanks to a solution that is enjoying great popularity. We are talking about lawn in a roll.
It is a ready roll of soil with already grown, mature grass, but you need to follow several rules to enjoy it for many years and avoid possible unpleasant surprises.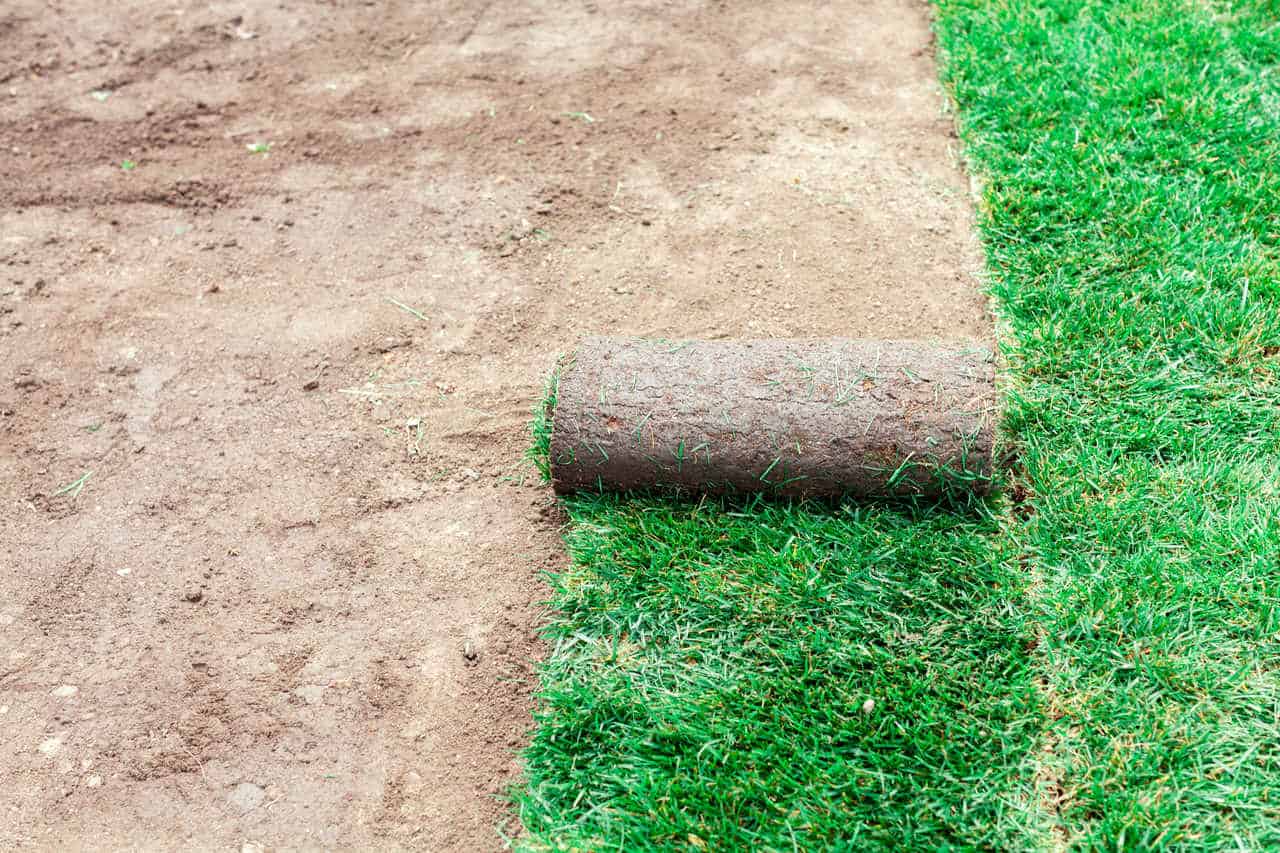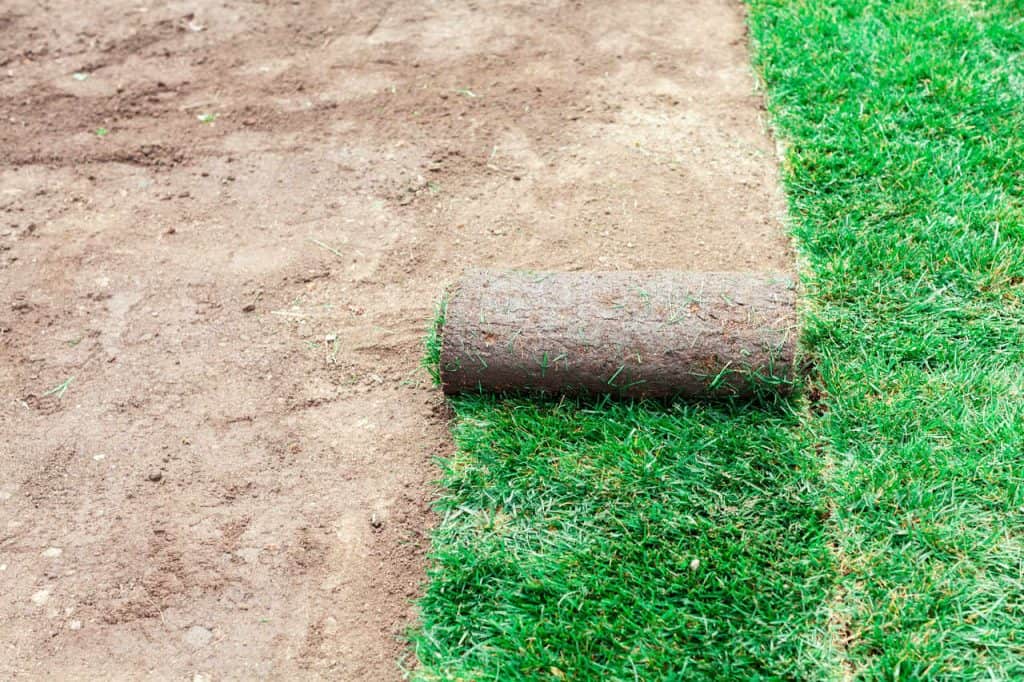 How do I prepare the ground for a lawn?
Before laying lawn from a roll, it is necessary to prepare the ground properly. This is necessary in order for everything to grow well and look beautiful afterwards.
First of all, it is important to thoroughly clean the entire area of garbage, stones, larger clods of earth and roots, dig up the subsoil and remove weeds – but beware of chemicals that have a negative impact on the environment. It is better to remove them simply by hand.
The top layer should be permeable and well scarified and leveled. If you do not do all this, then you may struggle with water stagnation, and consequently with the rotting of the grass.
You also have to make sure that you have the right soil acidity for a lawn from a roll. The pH should be around 6 (slightly acidic). The soil should also be slightly moistened and well pressed so that there is no difference in levels. If necessary, you can add compost, mineral fertilizers or gardening soil.
Leave the substrate prepared in this way for at least a few days and lightly tamp the soil with a rake and water it immediately before laying the lawn.
How do I lay lawn rolls?
Now it's time to lay the lawn. A reminder that it is best to lay a green carpet in early spring or late summer when there is a chance of rain. Of course, a lawn on a lawn roll is also frost and heat resistant, but then you have to remember to water it often.
Start laying the roll from the furthest point in the garden so that you don't trample the grass during the process or right afterwards. Lay all the pieces tightly, making sure they fit snugly onto the terrace or path. Overlapping is best, as is the case with bricks.
Another important thing is to press the lawn into the ground. This is necessary in order to avoid bulges and to give the roots a chance to bond with the substrate. If necessary, trim the edges with a sharp knife or spade.
Immediately after laying the lawn rolls, water them generously (about 15 liters per square meter per day) and do this for the next two to three weeks, then reduce the amount of water a little. After this time you should check whether the lawn has taken root and then you can mow it for the first time.
How much does a lawn cost?
A lawn from the roller is a very comfortable thing to do, but you do have to reckon with a certain amount of money, certainly many times more than a standard grass seed.
The average cost of a square meter of lawn on the roll from the ground varies between 5 and 8 gold, and even up to 8-12 gold if it is a foil lawn (on mats), that is, with uncut roots, which root better later.
>> See also: How to care for home lawn?
Usually the lawn from a roll is the optimal solution for a small garden, when you do not want to wait several months for the right effect. And you can often negotiate prices if you buy a larger number of rolls.
But don't forget that you have to add labor costs to the price of the lawn roll, because the laying of the lawn is usually done by a specialized company.