Everyone dreams that the turf in the backyard is perfect, green and of uniform color. To achieve this effect, it is necessary to sow grass
One of the most popular products is self-compacting grass. Its seeding is not complicated, and you can buy seeds at a really attractive price. Do you want to know how and when it is best to sow it? Then read on.
How do I prepare the area for seeding?
Before you decide to seed self-compacting grass, it is important to prepare the seedbed well. Firstly, it is important to remove all stones and weeds. Stones can prevent the subsoil from being levelled later and weeds can restrict the growth of the grass. It is therefore better to do this straight away. It is best to take a little more time to make sure that everything is well prepared and thoroughly removed
It is also a good idea to use some products that control weed growth to make sure that the weed problem does not return. This will ensure that your grass seed has the perfect conditions for growth.
Improve the soil structure for grass seeding
It is a good idea to dig up and remove all the sod. This is necessary so that you can sow self-compacting grass. Do not neglect this stage of the work as the later steps will be impossible to carry out
Once the turf has been removed, you can move on to digging the soil. It is best to dig it to about twenty centimeters deep. In addition, you can add some fertile and fresh soil. In this way we improve the structure of the soil prepared for sowing grass
At the very end, it is worth taking care of its irrigation and nutrition. We recommend using compost, peat or conditioner which you can easily find in gardening stores. This will not only make the grass grow faster but will also benefit all the other plants planted in the area.
Do I need to protect the soil against moles and weeds?
It is very common for private gardens to have recurring weeds and moles. These problems spoil the lawn and make it look unattractive. So once the ground is prepared for sowing, it is worth spreading a mole net on its surface.
Such protection is effective and durable, and its installation is not difficult. In addition, the net against moles is not expensive. It should be spread at least ten centimeters deep.
How do I level the ground under the lawn?
The next step you should remember is to compact and level the soil with a roller. A garden roller is ideal for this and can be bought or hired. However, if you are not able to use this kind of gadget then your own feet will work perfectly. All you need to do is thoroughly compact the soil in the place where you want to plant grass.
How do I sow self-compacting grass?
Sowing self-compacting grass is not difficult and you don't need any experience for this type of garden work. Simply scoop the seeds into your hand and then scatter them over the prepared soil. You should do this on warm and windless days. This way you do not have to worry about the seeds being blown away by the wind. Wait until the seeds have dried a little before watering them.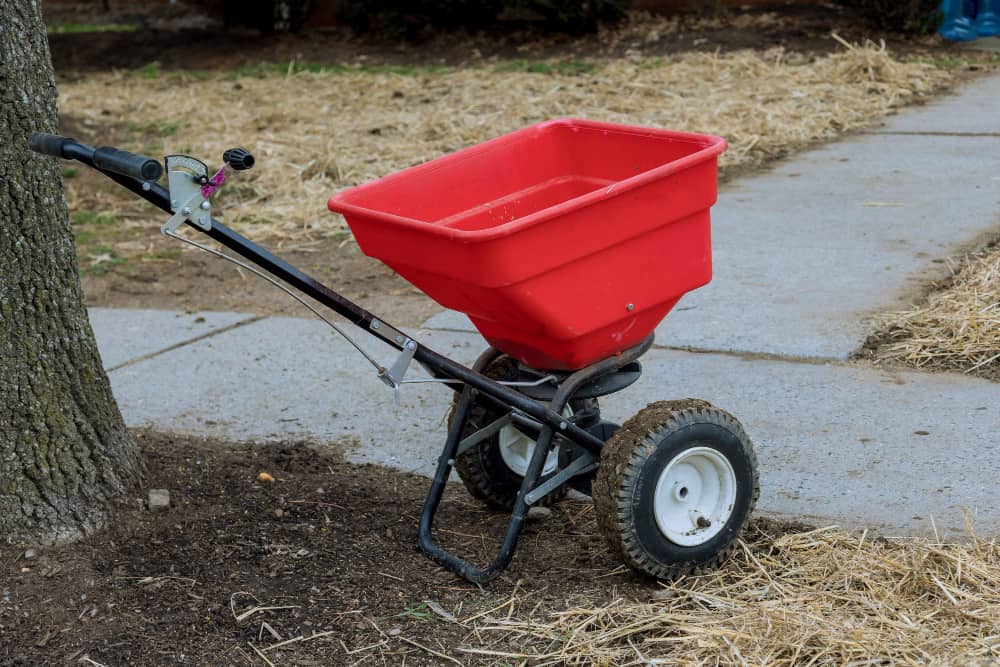 When is the best time to sow self-compacting grass?
Many people wonder when is the best time to sow self-compacting grass. The right time is late summer or early fall. This is the time when the sun is intense, temperatures are high around the clock. Such conditions are best for grass growth.
How do I care for the sown grass?
However, preparing the ground and sowing the grass is not the end of the chores when you want to have a nice lawn. In addition, regular watering and fertilizing is essential. And once the grass is established, don't forget to maintain and cut it.
>> See also: When to mow the lawn in the garden?
It turns out that planting grass is not as difficult as it may seem. You just need to know where to start and when is the best time to sow grass.