Your own greenhouse at home is a great asset. Even the smallest such structure allows you to grow a wide variety of vegetables, fruits and herbs. Read on to find out what you can grow there
Who is a greenhouse for?
A greenhouse is great for all gardening enthusiasts. It will work well for those who relax by growing different specimens. You can grow fruits and vegetables for your own use. Herbs and some species of flowers are also often planted. If you are really fascinated by it, think about selling them. This is a very profitable option, but it also requires some effort. In case this will not be your source of income, you need to have a lot of free time. Running a greenhouse requires patience and regularity
It will also be an option if you prefer organic produce. By growing the crops yourself, you are assured that they will be healthier and tastier. You have a say in the sprays you use and the substrate. If you appreciate natural products, this is also something to think about. Especially if they are a staple in your diet. Your own greenhouse will also allow you to try more exotic and thermophilic species. You won't always find these in stores. For this reason, it is also a solution for those who like to experiment in the kitchen. It is also easier to grow seedlings there during a drought. Greenhouses give them better conditions than outside. You can install irrigation and ventilation systems in them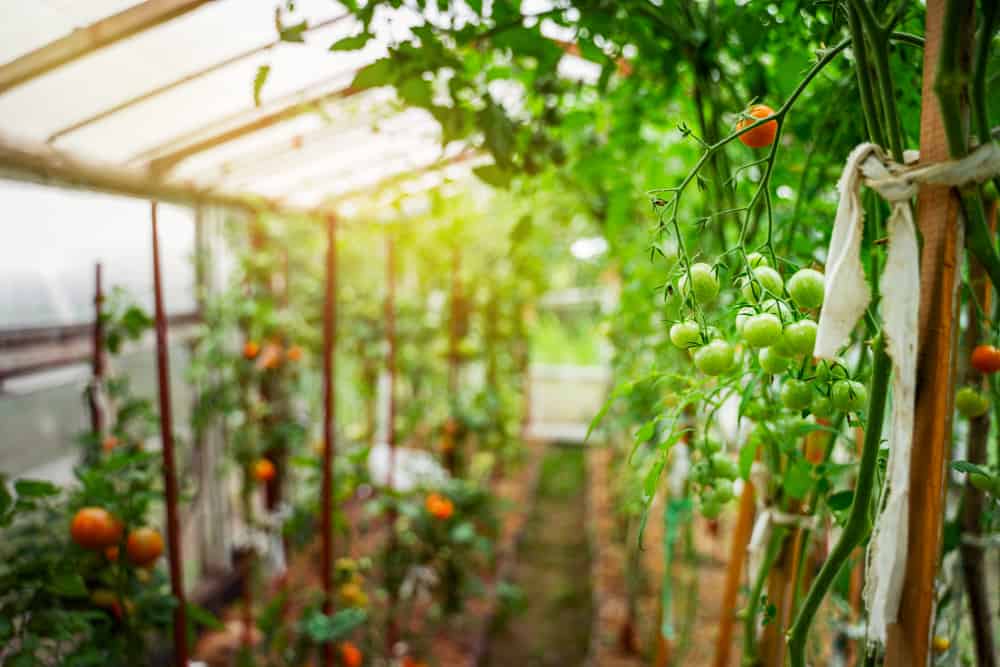 Vegetables and herbs worth planting
Different varieties of tomatoes, cucumbers and peppers are recommended for beginners. These are popular products that are found in Polish cuisine. Greenhouses are ideal for growing them. However, they are demanding, so it is worth learning how to take care of them properly. When it comes to peppers, you will grow both sweet and hot ones. As for tomatoes, they can be raspberry or cherry, for example. Vegetables that are also worth having in your greenhouse are lettuce, radishes, eggplant and kohlrabi. Often gardeners also choose to plant arugula, spinach and onions. These are very healthy produce that you will use in many dishes. In the spring, you can plant zucchini, pumpkins and corn in a greenhouse
Greenhouses are also great for growing edible herbs. These include basil, dill, parsley and chives. Sage, oregano and thyme are also worth planting. They add flavour to prepared dishes and are extremely valuable
Home-grown fruit
You can also plant different kinds of fruit in a greenhouse. The most popular are of course strawberries. You can also grow raspberries and strawberries. Some gardeners have citrus trees and melons in their greenhouses. With good conditions, you will be able to keep tangerines, lemons, as well as oranges. However, these are species that require more experience. If your greenhouse is larger, you will successfully grow watermelons
Choosing a functional greenhouse
To ensure that your seedlings thrive, you need to grow them in the right conditions. A greenhouse promotes the growth of vegetables and fruits. It allows you to achieve a healthy harvest. If you are interested in buying one, choose polycarbonate greenhouses. They are very popular among gardeners. They provide very good thermal insulation. This material is also resistant to damage. It is more durable than ordinary glass.
Polycarbonate also has high light transmission. It is a good option for beginners. If you decide to run a greenhouse, it is a good idea to choose the best one possible. This will make it more convenient to use and allow you to grow better specimens. With good use, such a structure can even last for more than 10 years.