A terrace is a place where you can relax after a hard day. It also serves as a showcase for the house. Plants in large pots make a terrace look beautiful
What are the best plants for a terrace?
In many houses, the terrace is an integral part of the garden, where you can relax after a hard day. It's a good idea to make this time more enjoyable with plants in large pots
If you like frequent changes, annual patio plants are a great option. This way, you can enjoy the appearance of different beautiful plants every year. Bedding plants planted in large rectangular pots are very popular.
Perennial plants are also suitable for the terrace and can make a very interesting arrangement. If they are cared for properly, you can enjoy their beautiful view for a very long time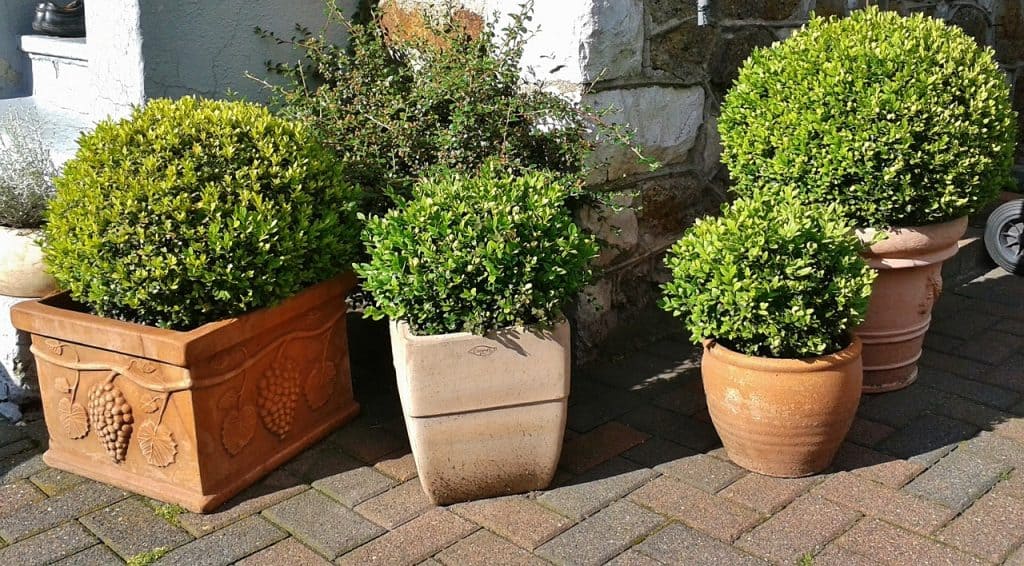 What are the best pots for the terrace?
Terrace pots should be matched in style with other elements such as chairs, lighting. If you have perennial plants on your patio, it's a good idea to choose solid pots that are frost resistant – most perennial plants are left outside to overwinter.
If you are going to have annual plants on the terrace, it is advisable to put the seedlings in pots that are covered. That way only the flowering plant is discarded after the season and the covers remain for the next year.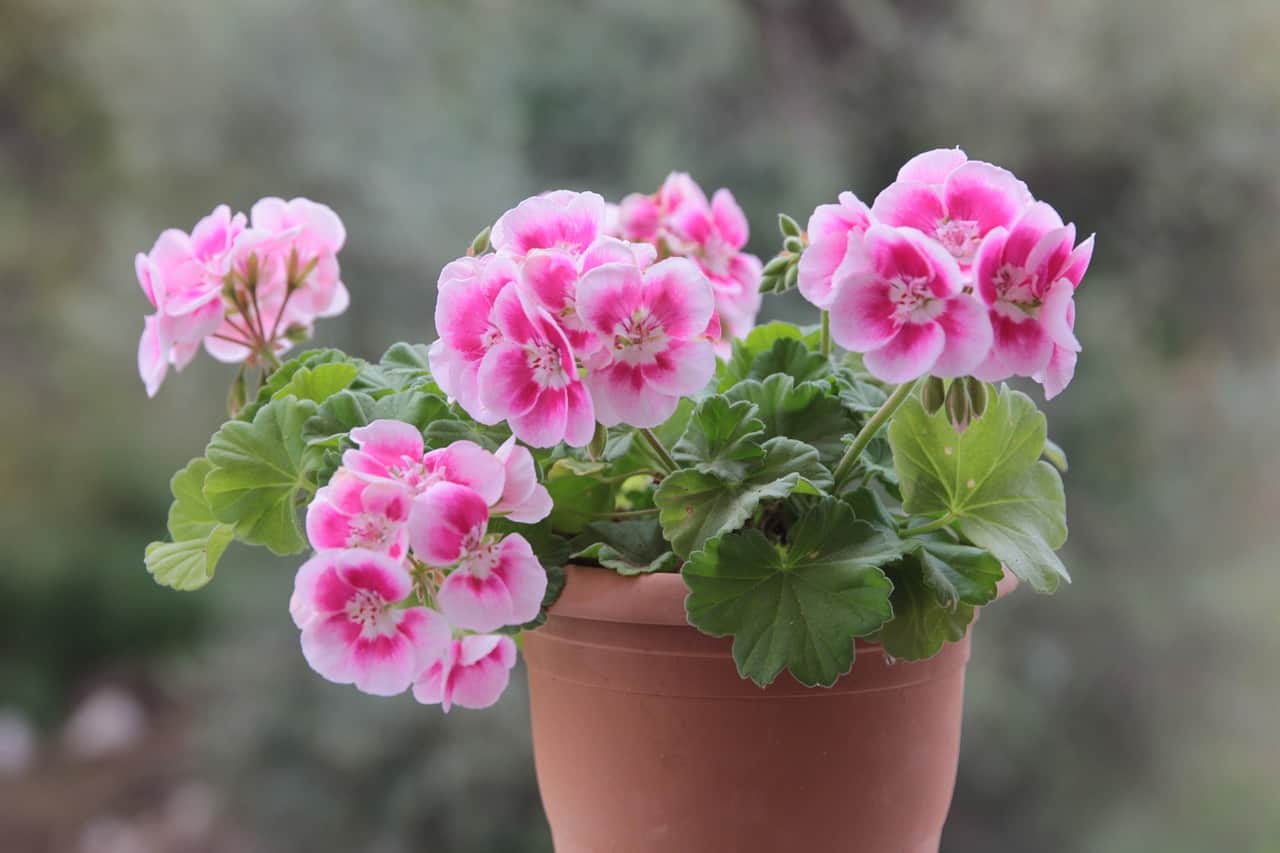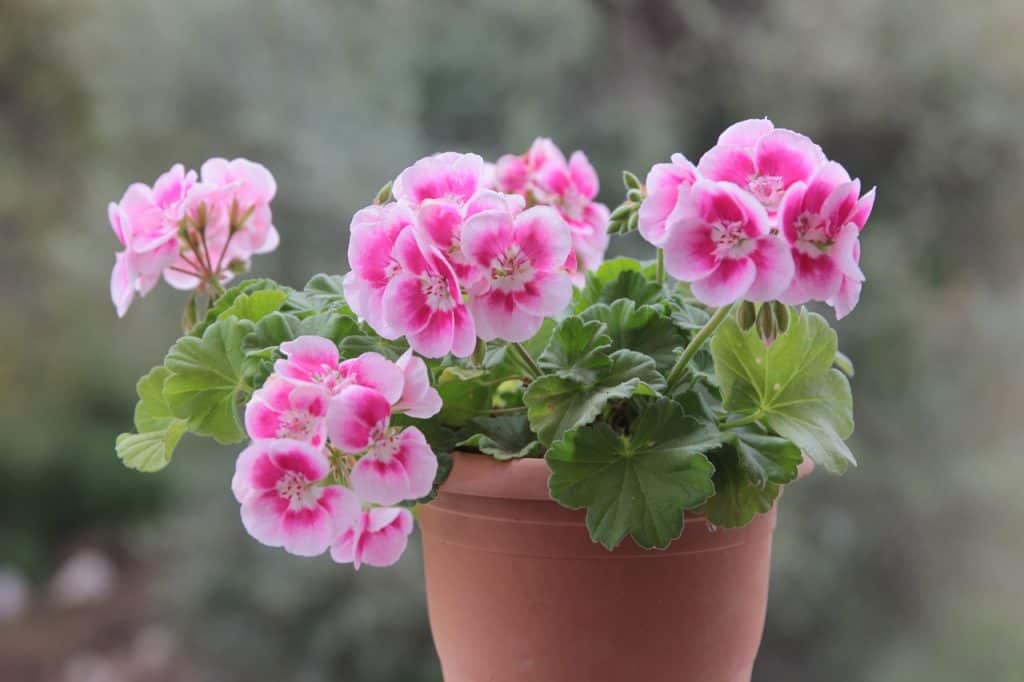 5 Rules for Terrace Potting
When growing plants in large pots on the terrace, it is important to remember:
1. choosing pots made of frost-resistant materials,
2. protect the roots of the plants against frost,
3. making drainage in each pot,
4. watering and fertilizing plants regularly,
5. matching the style and color of the pots to the rest of your patio furnishings.
12 types of plants ideal for large pots
1. Mountain pine
Mountain pine is a plant which is ideal for growing in large pots. The plant has low soil requirements. However, it needs regular watering.
2. Rhododendron 'Scarlet Wonder'
A characteristic feature of this variety is a stocky structure and lush foliage. This plant is green all year round, blooms in May. Rhododendron looks very interesting in the company of mountain pines and creeping junipers.
3. Service birch 'Long Trunk'
Beneficial birch is a very interesting plant that can be grown in large pots. This plant grows up to 5m tall – although this depends on where it is grafted and how it is managed.
4. Boxwood evergreen
Boxwood is a green plant all year round. It is perfect for forming and growing in pots. It requires regular fertilization with compound fertilizers and good quality soil.
5. Garden hydrangea
The hydrangea is a shrub very often chosen for planting in large pots on the terrace. It is a perennial plant that blooms on two-year stems, often repeating flowering during one season.
6. Purple Willow "Pendula"
Purple willow is a very showy plant that is suitable for growing in large pots. It attracts attention with its interesting appearance – red-brown bark and light green leaves with a silver underside. It needs regular watering.
7. Japanese plantain 'Hameln'
This ornamental grass looks great in large ornamental pots. It grows up to 75 cm high. The inflorescence of this grass changes its color from greenish to grayish. This plant prefers a light position with fertile soil
8. Sundaville
Sundaville is a climbing perennial plant that blooms very long. It needs constant fertilizing and watering – you have to be very careful not to overwater it. The plant should be kept indoors for the winter.
9. Oleander
Oleander is a shrub, which has a very long flowering period. It prefers sunny, sheltered from the wind position. Oleander can overwinter indoors, where the temperature doesn't exceed 10oC.
>> See also: Furniture for large terraces
10 Shrubby goldenrod
This plant is also known as bush goldenrod. It blooms from late spring to early autumn. It prefers a sunny position and fertile soil. It needs regular watering.
11. Datura
Datura is a shrub with pendulous inflorescences, in favorable conditions it blooms even several times during one season. In pot cultivation it requires regular watering.
12. European olive
European olive is a very attractive plant, which should be planted on the terrace. This shrub needs a bright and sheltered position from the wind. For winter it should be moved to a room with a temperature of about 10°C