Tropical heat of summer days alternating with torrential rains, which suddenly lower the air temperature by a dozen or so degrees… or maybe mild winters with heavy snows turning into severe frosts followed by thaws? It can be said that the temperate climate of Poland is such only in name. So what materials will stand the test of time and such unpredictable weather conditions? These inconveniences are not dangerous for wood, which works with changes in the weather – bangkirai
Properties of exotic wood
Bangkirai is the most popular species among all the exotic woods used on terraces. A characteristic feature of this raw material, which originates from Asia, is hardly visible grain pattern, sporadic presence of knots and intensive color. It is very resistant to abrasion, damage and scratching. According to the EN 350-2 standard defining durability of wood, bangkirai is classified in strength class 2, which means that in the open garden architecture its durability, even without impregnation, is defined as 30-50 years, and with proper care even longer.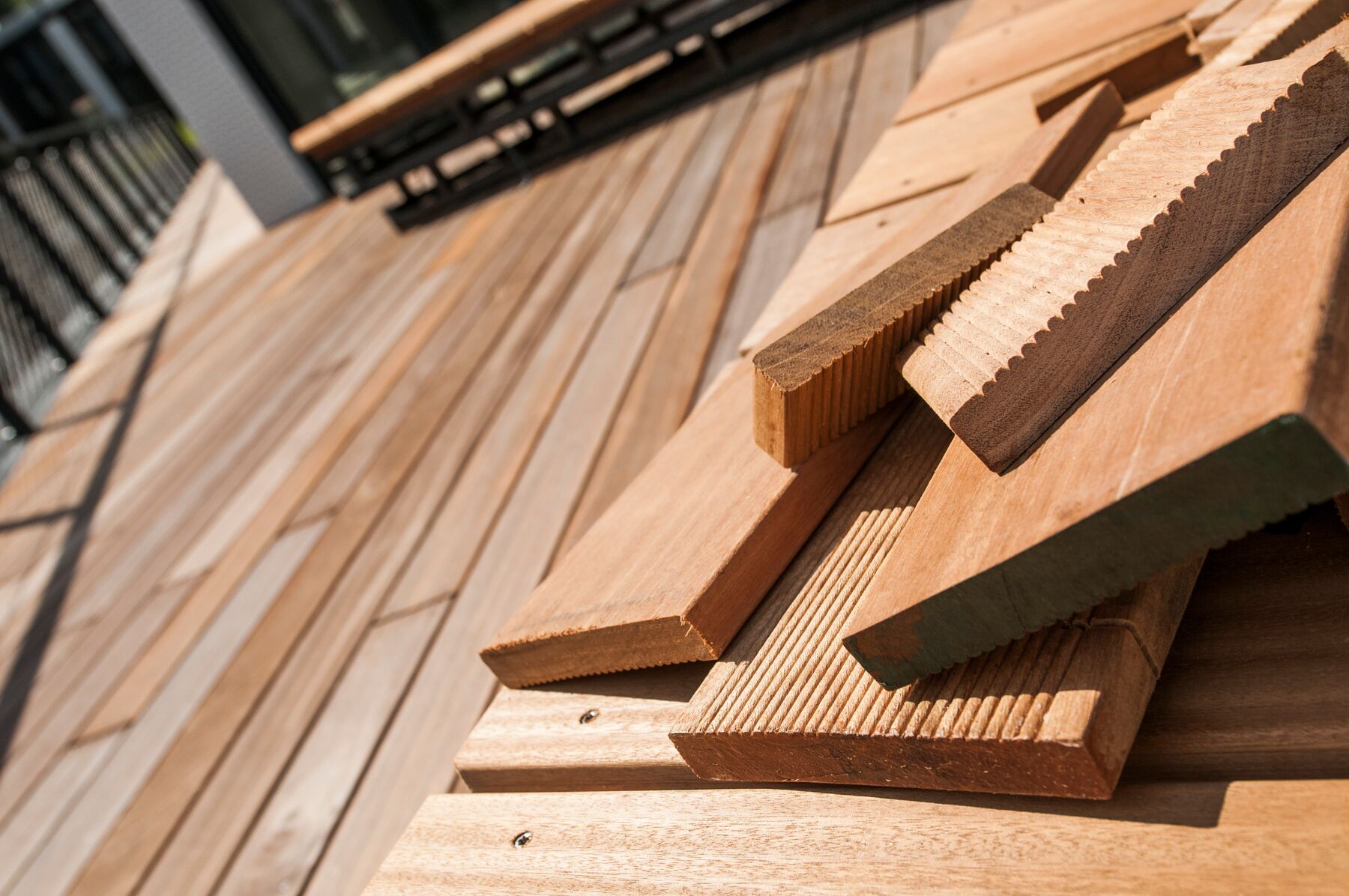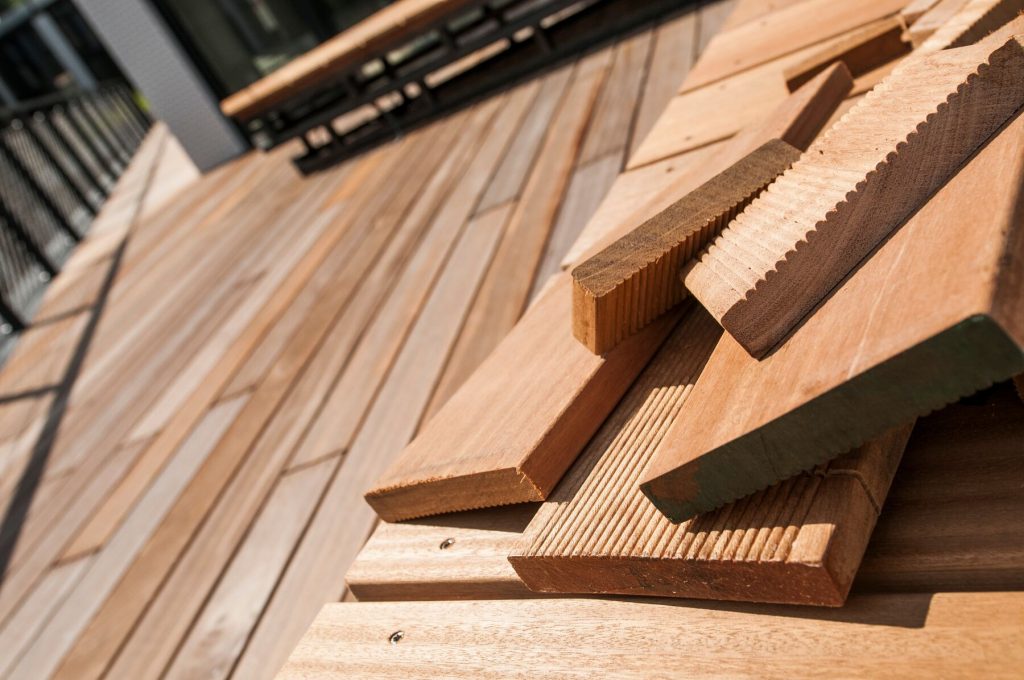 – Bangkirai, thanks to the natural oils it contains and its high silicon content, is resistant to micro and biocorrosion and is not susceptible to fungal attack. These properties combined with high density allow the use of this wood even in marine environment

– says Piotr Lisowski, expert of JAF Polska
The natural characteristic of this species are pin holes with diameter of 0,5-1,5mm, which are created by insects. However, they penetrate only the wood of living trees and do not affect the subsequent use of the wood on the terrace. When placed on a terrace, bangkirai is characterized by the highest possible class of resistance to pests, including even termites (class D).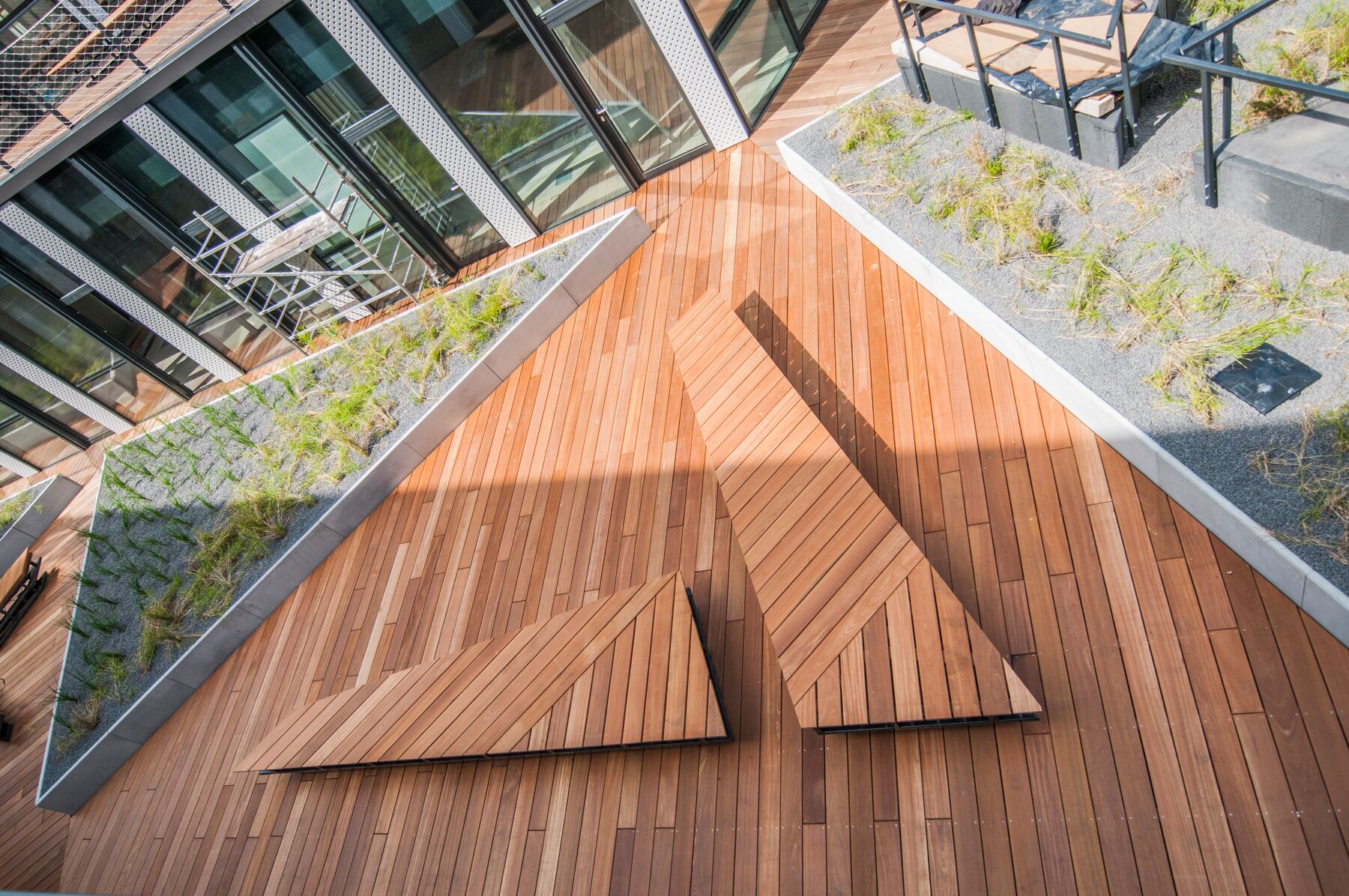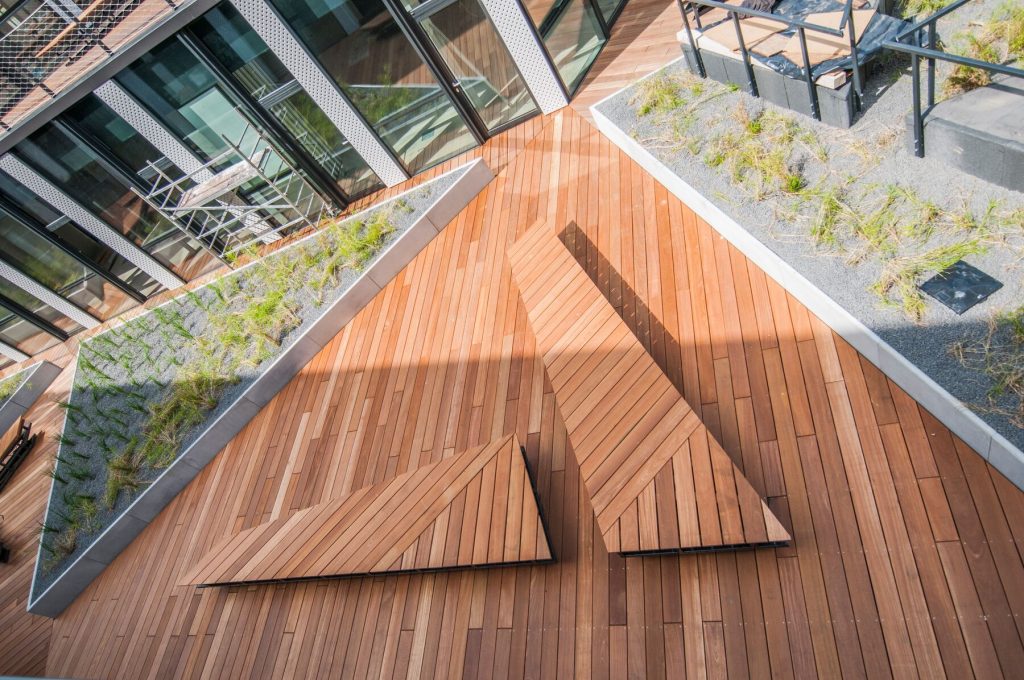 One wood, different faces
It's important to remember that bangkirai is a trade name for a material made from several different varieties of the exotic shore tree – Shorea glauca, Shorea laevis or Shorea spp. Therefore, boards made of this wood can range from light brown to reddish.
– Under the influence of weathering, the wood undergoes a natural patination of the top layer. As a result, a silvery layer is formed. However, it does not affect the lowering of technical parameters of wood and the process of biological aging. You can easily prevent this effect by protecting the wood with properly selected oil, which will not only preserve the natural color of the boards, but will also extend the life of the terrace

– explains the expert JAF Polska.
The charm of an exotic wood terrace depends not only on the maintenance. Selection of materials and installation method are also important. JAF Polska offers a wide selection of lengths and thicknesses of bangkirai decking boards, so customers can afford to finish both large outdoor terraces and small platforms or balconies without large losses in material. You can also choose the texture of the boards – from smooth to two thicknesses of grooves. However, regardless of what texture you like to feel under your feet, bangkirai from JAF Polska's offer is a "terrace sure thing" that will serve you on your terrace for many decades.