If you live in a block of flats, you can also enjoy lush vegetation outside your window. All you need to do is arrange your balcony accordingly. We'll tell you what plants to choose all year round to make your balcony look phenomenal.
Potted flowers
While buying new seedlings every year in the spring may be a fun pastime for some, you can save yourself time and work by opting for perennial plants. The ideal choice for such a year-round plant will certainly be potted flowers. The most popular choice are geraniums that create picturesque cascades of flowers in shades of deep red, juicy pink or delicate white. Another choice is the cold-hardy, small Japanese azalea, the showy and multicoloured dahlia or the blue, purple, white or pink Delphinium, which blooms in tall trusses. If you want your balcony plant to have fruit in addition to its colourful bloom, you should choose arbutus arvensis. Perennials such as bergenia, salvia and the timeless and beautifully scented lavender will also make elegant flowers.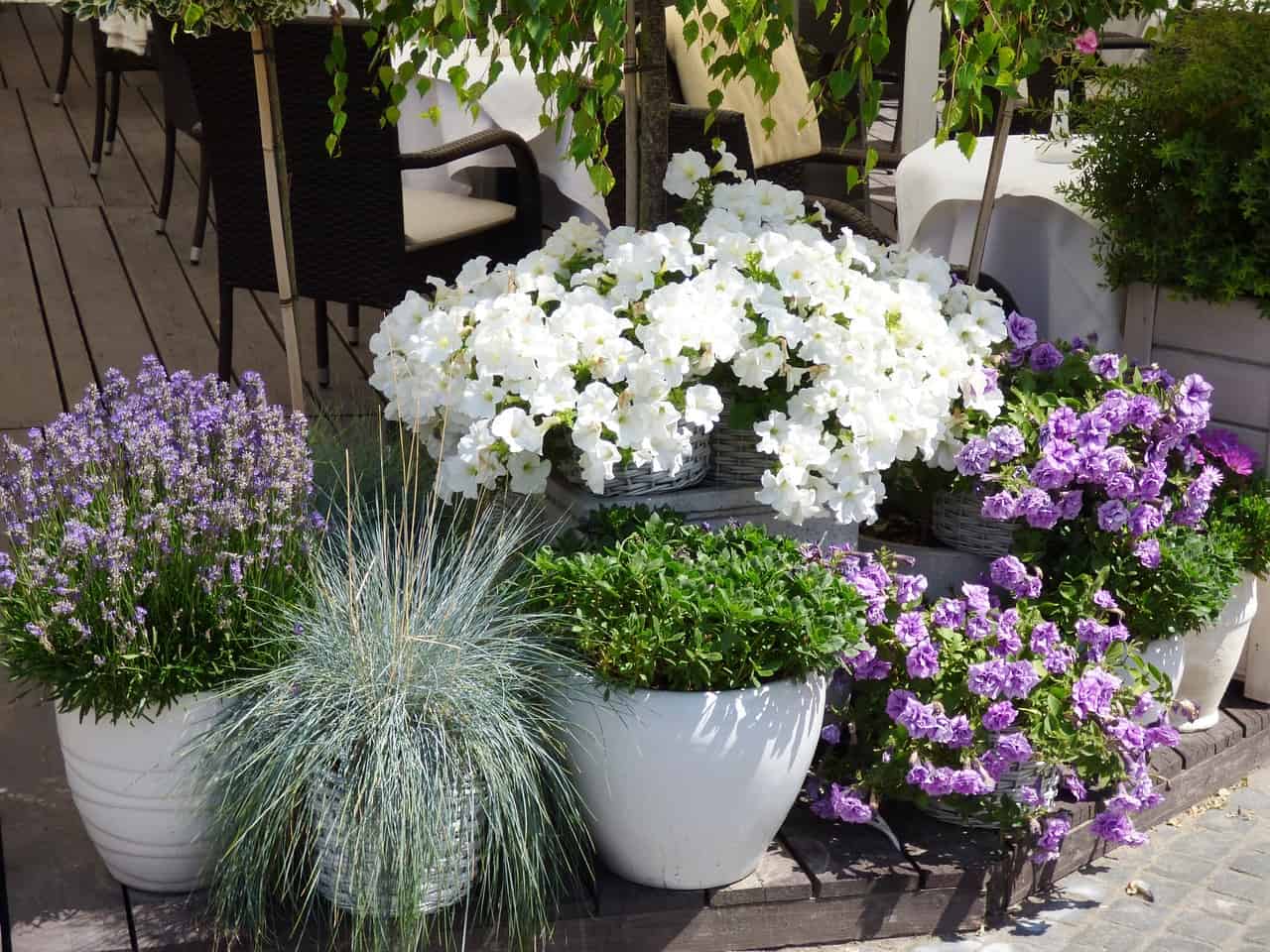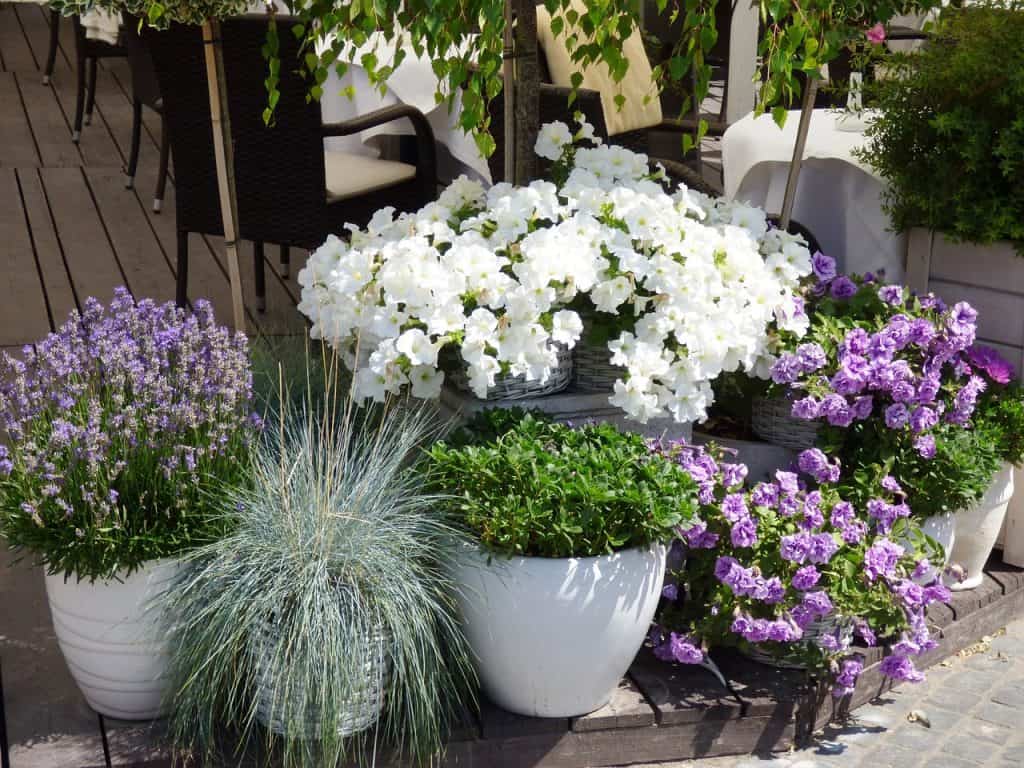 Climbers
An interesting and impressive solution are also climbing plants. The most popular of them is undoubtedly ivy. It is a long-lived climber, which doesn't require much care. Remember, however, that ivy with dark leaves will grow best in a shady place, while all varieties with bright and mottled leaves prefer sunny places. A somewhat similar plant is vion ivy, or simply wild vine, whose serrated leaves turn yellow, orange, coral and burgundy in the fall. A little less popular vine is the American millet, which produces beautiful yellow or carmine flowers and a very impressive climbing hydrangea, which blooms white and whose dried flowers remain on the shoots throughout the winter.
Deciduous shrubs, trees and conifers
If you'd like to add some larger plants to your balcony, you can opt for deciduous shrubs, small trees or conifers. The best-known shrub that works well on a balcony is the evergreen boxwood, which does well in both shady and sunny locations. Another shrub which will look striking is undoubtedly the heather or the funky. When it comes to trees, the best choice will be the common birch, which is one of the most common trees in Poland. Japanese willows often appear on balconies as well. A very practical proposal for a balcony will also be evergreen plants, i.e. conifers. They are not demanding and do not need special care. Conifers that are ideal for balconies include Scots pine, white spruce and various types of thuyas.
Pots and decorations
Once you've chosen the plants you want to put on your balcony, it's worth thinking about what accessories you'll need. First of all, pots. After all, you have to keep your plants in something. Flower pots are also great for giving your balcony a special and unique feel. After all, you can choose from many different shapes and colors. You'll also need a watering can to water your plants, which can also serve as a decoration. Solar panels that you can stick in the ground will also be an interesting idea to decorate your space. When they are charged with solar energy during the day, they will beautifully light up your balcony as soon as it gets dark.