Spring is the most beautiful time for the garden. Nature shyly awakens to life and the increasingly longer days encourage people to spend time outdoors. It is also the time of intensive tidying up after the winter and preparing the garden for the next season. See how to create a place where you will be able to sip your favorite tea with a good book in just a few steps.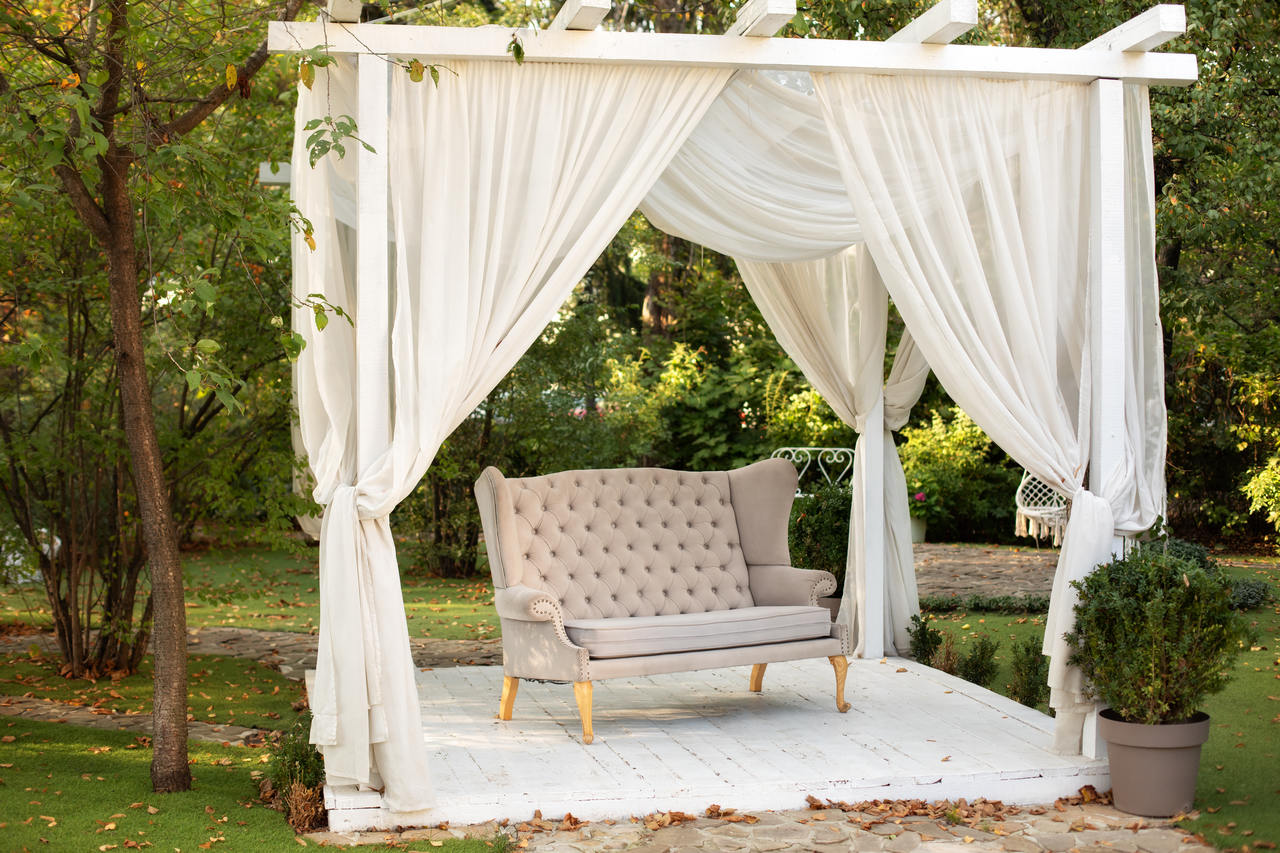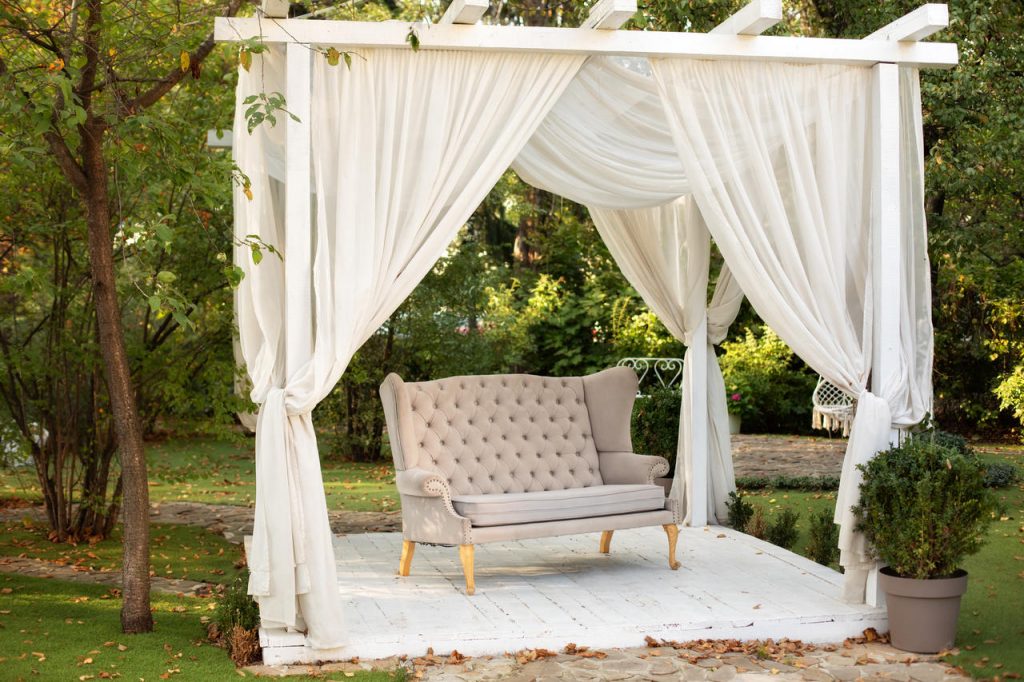 Garden pergola
The wooden pergola is an element of architecture, which will perfectly fit into the arrangement of the garden in any style. It is not only a climatic place for meetings in the garden but also provides protection from the sun. Although the openwork construction seems difficult on the surface, in reality it is not complicated at all, if we have the right materials. The basis of a wooden pergola is a solid structure. For this purpose, it is best to use glued wood, which has excellent structural and decorative qualities. Thanks to the process of layered gluing, this material is characterized by much greater strength than natural wood
In professional sawmills, glued laminated timber is produced using adhesives resistant to water and weather conditions, and the surface of the wood is protected with water preparations against biological corrosion. Such a pergola will be extremely durable and will surely serve us for many seasons. The construction is quite simple, regardless of whether our construction will be an extension of the terrace or a separate piece of architecture. Here is how to build a wooden pergola step by step?
Decorations and details
After the hard construction work comes the most pleasant moment – the decoration. The perfect finishing touch to the wooden structure will be fabrics, which will emphasize the beautiful and natural texture of the pergola. Delicate and airy curtains, blankets, pillows and flower pots will give the whole arrangement a cozy atmosphere. Do not forget about the details as well. You'll find beautiful ceramic rabbits, ducks, and gooseberries at https://decorguru.pl/. Placed on the table or by the flower pots, they will perfectly complete the stylization. Thanks to them, we will create an ideal space for morning coffee and meetings with friends. In the evening let's light candles, in addition to the lanterns outside we can also use metal candlesticks. Sometimes it takes very little to turn your garden into a cozy outdoor room.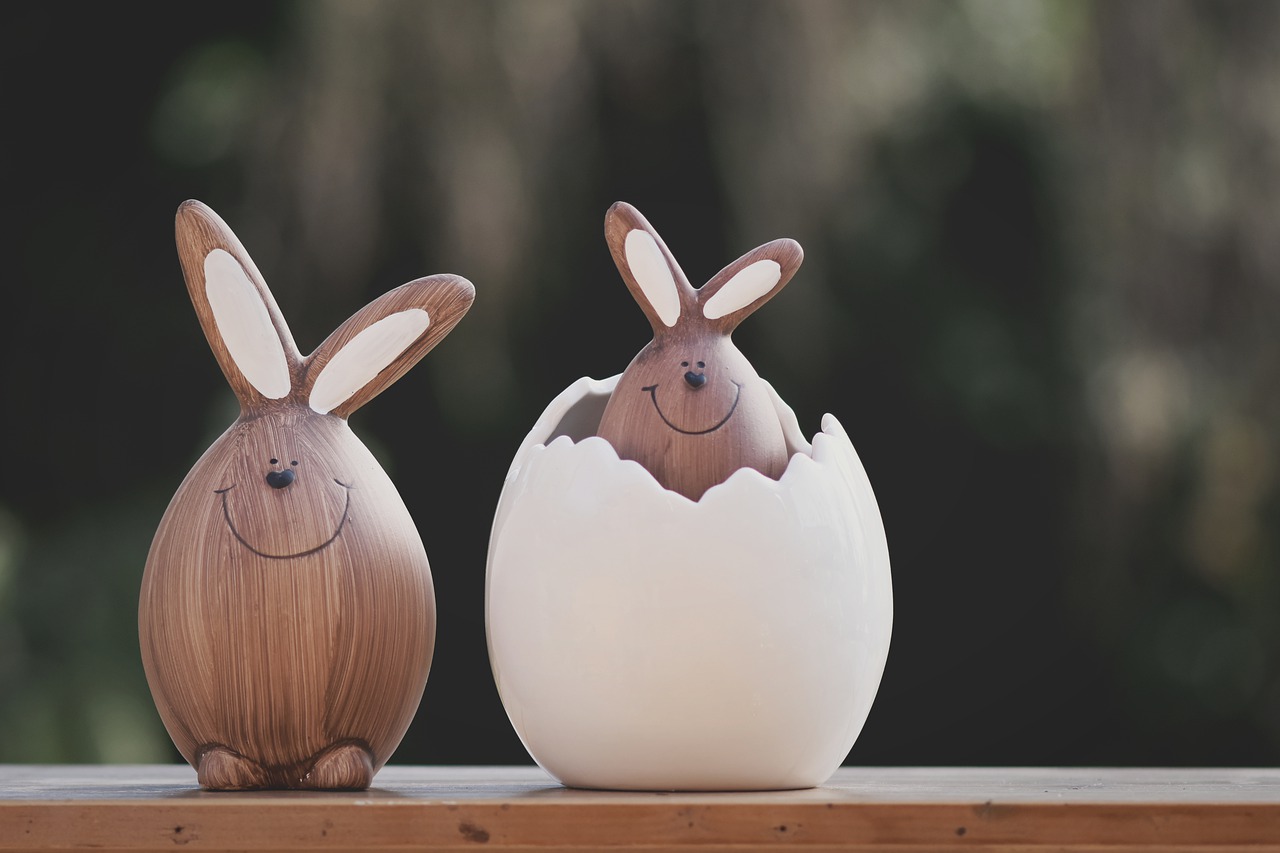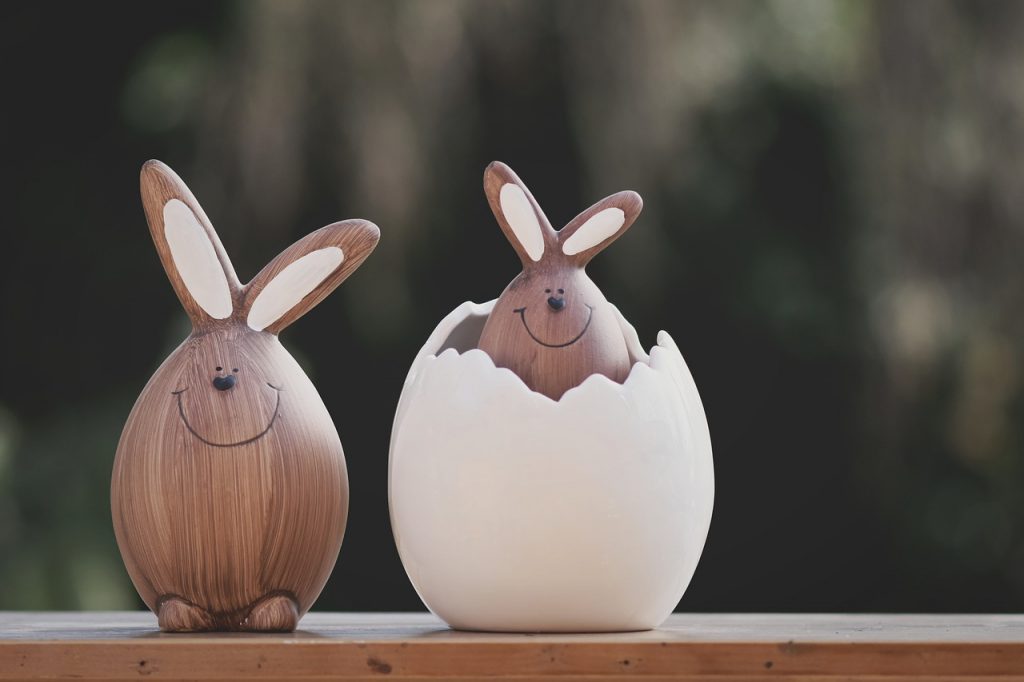 An idea for a stylish fence
If our pergola is located next to a vegetable garden or other elements that we would like to protect from accidental trampling, it is worth to separate this space from each other. One of the suggestions are wicker fences for the garden. This is a great way to separate zones in the garden or separate one section of flowers from another. In addition, wicker fences, in addition to their function of separation, will look beautiful. Thanks to their natural texture, we will gain an additional decorative element, which will play perfectly with the wooden pergola. Wicker fences can be ordered in various lengths, depending on individual needs and preferences. It is worth knowing that wicker is also a durable material. Thanks to the process of steaming wicker, it is much more resistant to any adverse factors, which allows you to enjoy its use for a long time.
In spring and summer there is a lot going on in the garden. Barbecues with friends, morning coffee on the terrace, playing with children. So prepared garden in the spring will make that we gain an additional place, in which we will be happy to spend time.