Plants on a terrace add to its cosiness, are a great shelter from the wind and from the looks of nosy neighbors. Appropriately selected flowers will make this relaxation zone more pleasant. Which ones are best for the terrace?
Shrubs and trees on the terrace
For shrubs and trees to be potted, they must meet several conditions:
limited size,
slow growth,
frost resistance.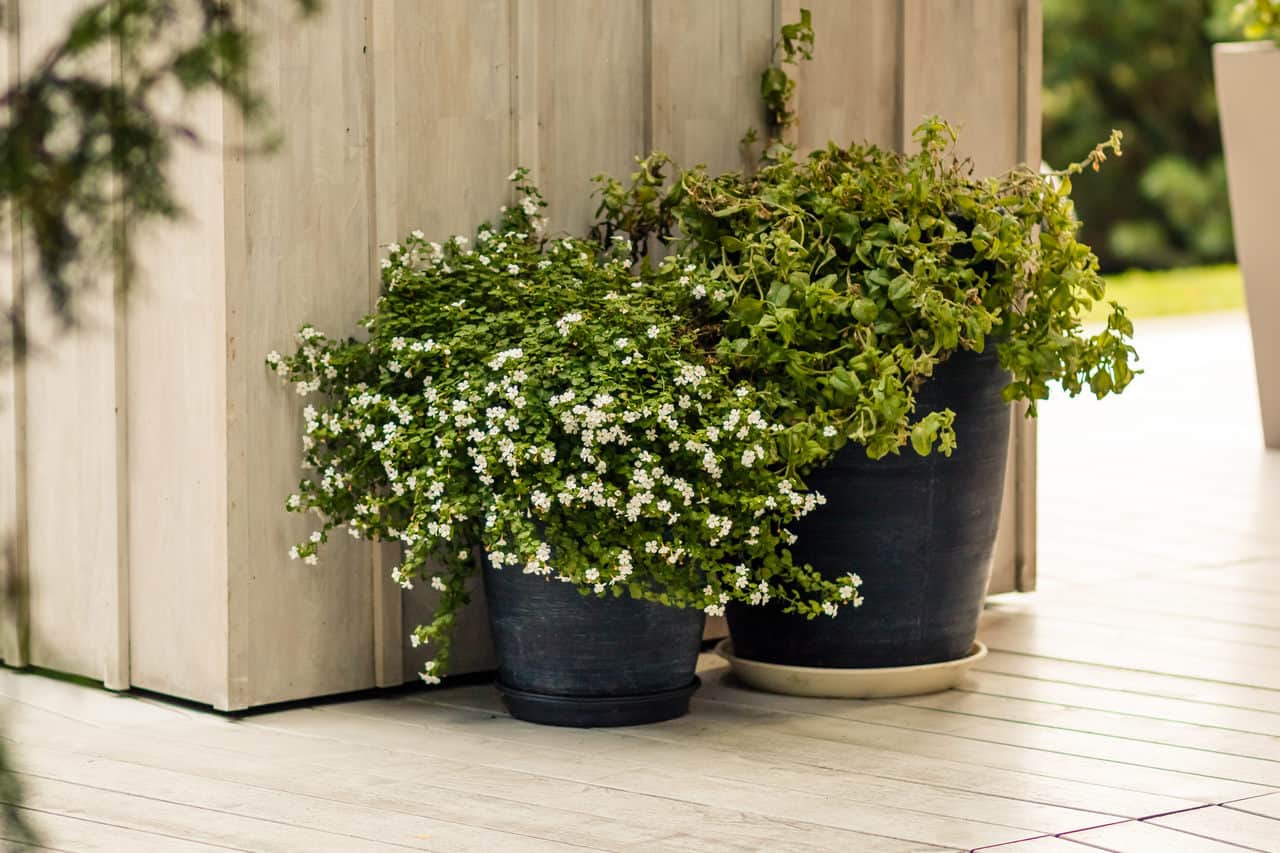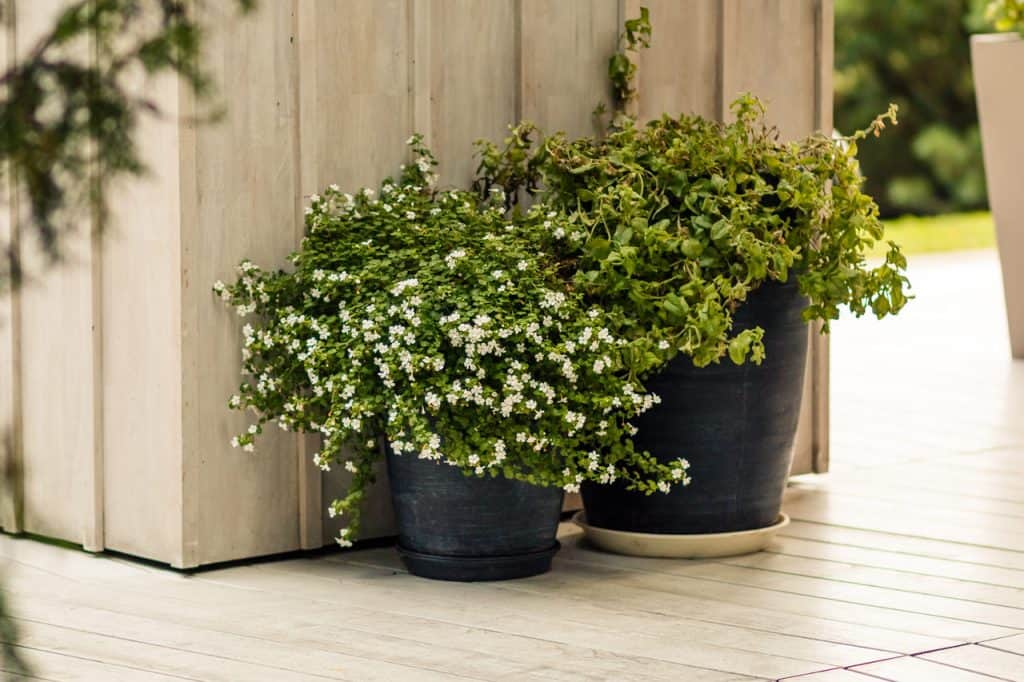 TOP 10 plants for a sunny terrace
1. Pelargonium
Pelargoniums are one of the most popular plants for planting on terraces and balconies.
2. Petunia and surfinia
These flowers grow very quickly and create lush cascades of color. These plants are ideal for hanging pots or high flower beds.
3. Pewter
Sagebrush is a very low-maintenance flower that blooms long and beautifully. Depending on the species, the flowers come in:
yellow,
white,
purple,
pink,
maroon.
4. Lavender
Lavender looks exceptionally beautiful on the patio and is a low maintenance plant.
5. Brazilian nettle
This plant is prized for its beautiful, colorful leaves.
6. Tagetes
The velvet plant is a short plant that looks perfect on the terrace. The most popular species are:
erect velvet (Tagetes erecta), which blooms yellow or orange;
tagetes patula, which has yellow and orange flowers with brown tinges.
7. Dahlia
A beautifully flowering, ornamental plant. Alluring nemesia and heliotrope dahlia are species for those who prefer low maintenance plants.
8. Garden hydrangea
The garden hydrangea is a shrub that also works well as a patio ornament. It attracts attention with its ball-shaped flowers.
9. Thunberg's barberry
This shrub is perfect for balconies. In the sun, its leaves gain interesting coloration.
10. Miniature fruit trees
Miniature fruit trees look great on the patio and their great advantage is the fruit. Almost all miniature species of fruit trees can be grown in pots. These plants are characterized by a dwarf silhouette and a large number of fruits.
TOP 10 plants for a shady patio
1. Forget-me-nots
For example, forget-me-nots are fairytale flowers that form beautiful blue carpets in pots.
2. Impatiens
Impatiens are small, long-blooming flowers. It is perfect for a shady patio.
3.Periwinkle
Periwinkle is a small plant in the perennial family.
4. Tuberous Begonia
The tuberous Begonia is a very popular plant for shady patios.
5. Fuchsia
This plant is recommended especially for hanging pots. The plant grows very quickly and has beautiful flowers on the terrace.
6. Ivy
This plant is perfect for growing in hanging pots and pots with pergolas. In a pot with a pergola it will be a great shelter from the wind and prying eyes of neighbors.
7. Boxwood
Boxwood will do well in any location. It is also not afraid of urban pollution.
8. Climbing hydrangea
The climbing hydrangea is an ideal plant to grow in a pot on a terrace. It grows very fast and that's why it's a great protection from the intrusive glances of neighbors.
9. Yew
Yew is a shrub that is perfect for shady terraces.
10. Azalea
Azalea is a beautiful short flowering shrub that can be grown in a pot on the patio.
Which pots for patio plants?
For the terrace, you should choose pots that will stand up to long-term use. They should be weatherproof, which is very important for plants with perennial crops.
The best pots for the terrace are made of:
concrete,
glass-fibre reinforced plastic,
corten steel.