Wooden pots are perfect for outdoors and can easily decorate your terrace or balcony, even in harsh winter conditions. However, they do need to be impregnated and insulated beforehand. Here's how to do it.
Growing plants has become a popular hobby
It turns out that in recent years, and especially in the past year, we have been growing plants in our homes more and more willingly. We don't limit ourselves to a single flower on a windowsill in a random pot, but prefer large monsters, palms, single flowers or standing in groups – in almost every room
What's more, our balconies and terraces are also decorated with plants. Then we choose varieties that work well for that time of year. Even in winter there should be no problem matching beautiful specimens. There are plants that look very good even at minus temperatures. The same goes the other way round – many plants can cope with heavy rain as well as summer heat.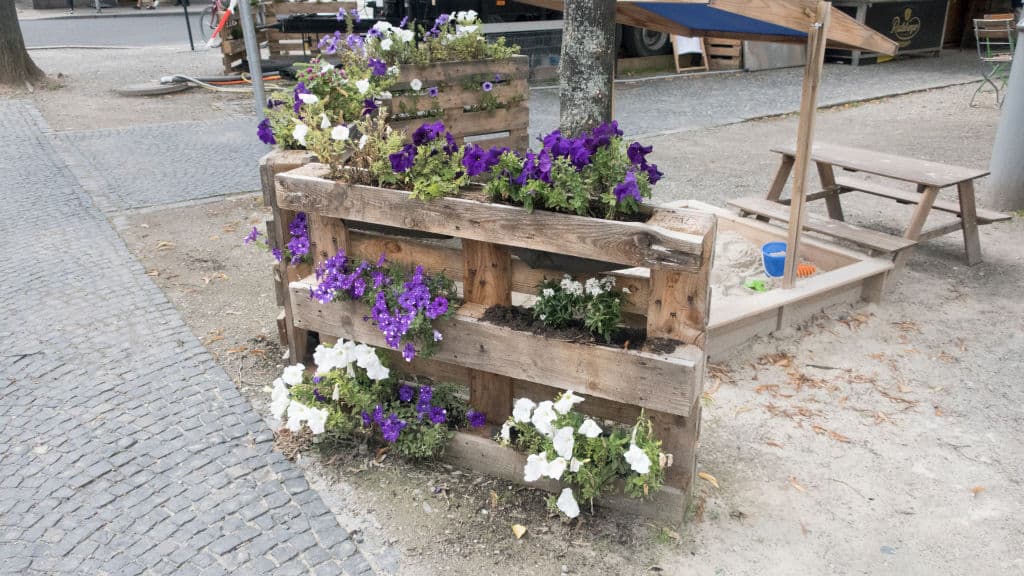 Choosing a pot – only if it's well thought out!
We are very meticulous when it comes to choosing a plant, but the pots deserve just as much attention. Even the most beautiful flowers will not look stunning if you don't bother to look for a beautiful pot.
Of course, we must not forget that first of all it must be of suitable size to contain the necessary amount of substrate, which will allow the roots to grow freely and protect them from winter frost; for this also holes in the bottom and drainage are necessary.
>> See also: How to create a functional place to relax in a small garden?
There remains the visual aspect. The pot is also a decorative element, so it should fit well into the overall design of the terrace or balcony. Contrary to appearances, we are not condemned to models made of rattan and technorattan, concrete or ceramics.
We can just as well enjoy wooden pots that look great with furniture and tiles imitating wood. Here, however, you need to remember about regular maintenance. It is necessary to insulate and impregnate them, so that they can survive for many years in an unchanged condition. We suggest how to do it.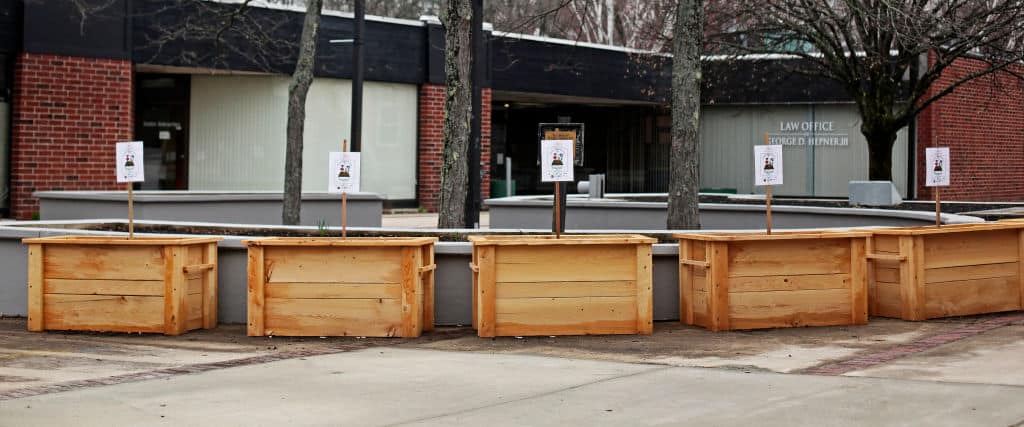 Wooden outdoor plant pots – how to waterproof?
The purpose of impregnation is to protect the pot against fungi and harsh weather conditions, especially in winter.
How do we impregnate a wooden plant pot? First, smooth the surface with fine sandpaper and then use a brush (preferably one designed for solvent-based products) to apply a colourless impregnating agent.
Then we can apply colored impregnate – in a shade matching our preferences. After such treatment, the wood is not only preserved, but also gains a matte, elegant finish.
Insulating wooden patio pots
An outdoor wooden pot can be simply covered with insulating material for the winter, but it's more convenient to opt for a one-time insulating treatment, so that the pot continues to look beautiful on the terrace and we don't have to spend time draping it every year.
So how do I insulate a wooden plant pot in a simple way? You can use Styrofoam about 2-3 cm thick, the size of which you can fit individually to each wall of the pot – to cut it you just need a kitchen knife.
Once you have the perfect pieces of Styrofoam, you should nail them or use hot glue, which will further seal our insulation. Of course, we can't forget to poke holes in the bottom – exactly where they are in the pot.
Finally, it remains to fix the foil, making holes in it and you can already pour the soil. Thanks to insulating the pot plants will be able to safely winter outside.