With great strides spring is approaching us, and with it, the garden and allotment season. It is time to buy new or first garden furniture to enjoy the warm days, relaxing among the greenery or by the grill. But which garden furniture to choose so that they are durable, not damaged by weather and moisture? See what the pros and cons of different materials for garden furniture.
Garden furniture made of technorattan
Rattan is a natural material used for weaving garden furniture, similarly to wicker. It is quite durable, however, during rainy days or frosts and snows the rattan furniture must be hidden and protected from rainfall and low temperature. For this reason, rattan furniture, while beautiful, is not the most practical choice for a garden lounge set. In response to these problems, technorattan was created, which is inspired by the texture and weave of rattan furniture, but is plastic, so it is much more resistant to external factors
Garden furniture made of technorattan is comfortable, beautiful and most resembles sets woven from natural materials. The plastic also has a much higher load tolerance, so garden furniture made of technorattan is strong and very stable. Tight and dense weave in technorattan furniture may seem uncomfortable. At first glance, it may seem that the seats are hard and discouraging, however, the technorattan weave mesh is very flexible and thus adapts to the body shape of a person sitting in it, while at the same time it does not deform, even with prolonged use.
Garden furniture made of aluminium
Aluminium garden furniture is light and easy to move. Their huge advantage is that they don't rust when exposed to moisture, but they are also not completely resistant to the elements. Aluminum can oxidize when exposed to UV radiation, resulting in very unsightly discoloration on the surface of the furniture. Therefore, if you decide to buy aluminium garden furniture, you should give it a shady place, for example among the trees or on a covered terrace.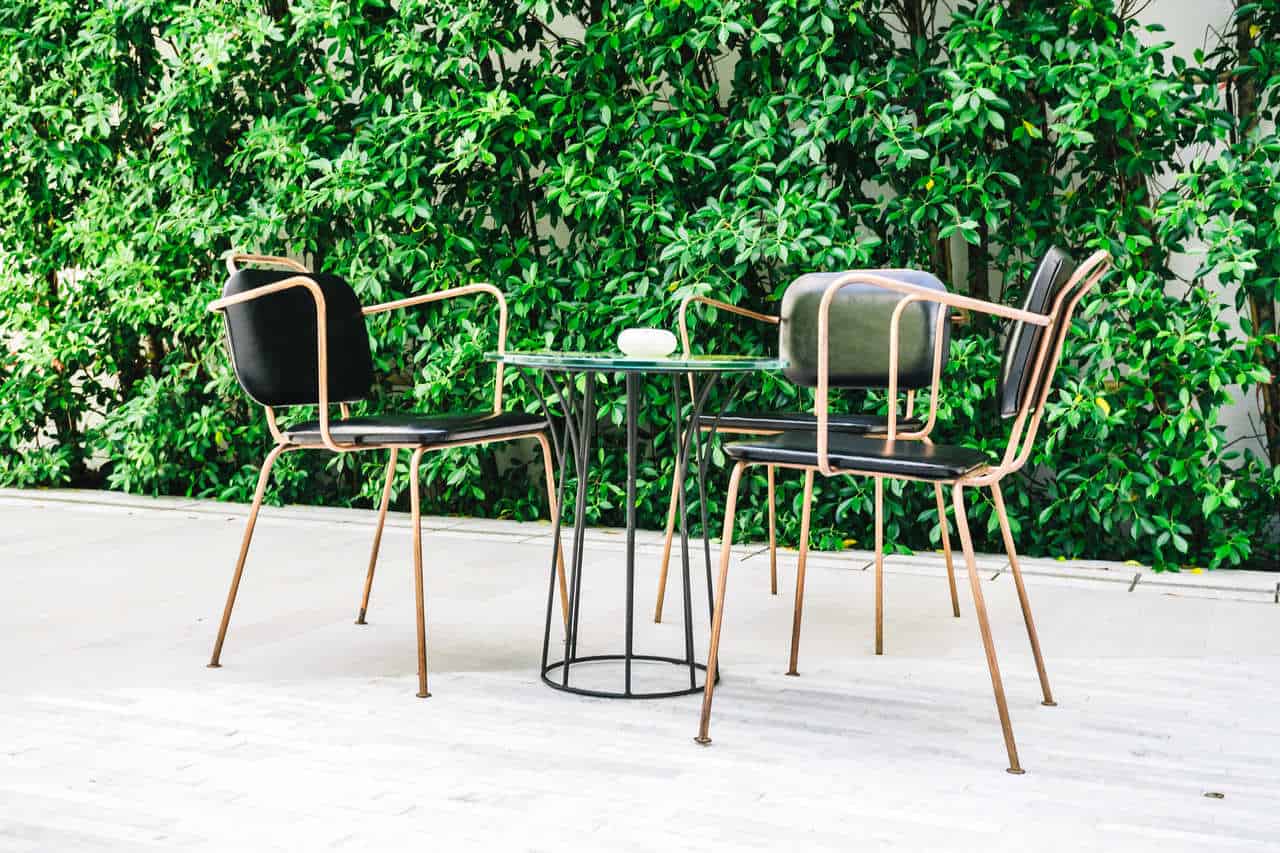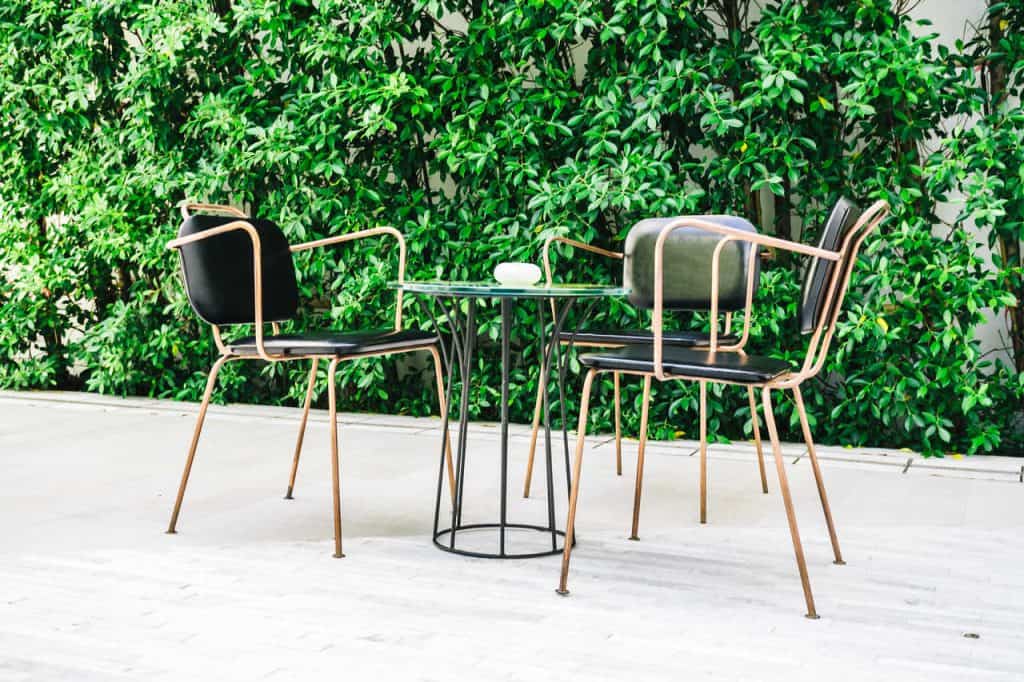 Aluminium furniture doesn't need to be stored away for the winter, as it has a high tolerance for low temperatures, so freezing temperatures won't harm it. Moisture from snow, as we mentioned earlier, is also not terrible for them. Aluminum also does not require special maintenance, as, for example, wood. Care of such furniture is limited to systematic wiping from dust and dirt, for example, mud and stains, using a damp cloth.
>> Read also: Protecting garden furniture from winter
Plastic garden furniture
The biggest advantage of plastic garden furniture, is undoubtedly their price and availability. This is the cheapest material from which to produce sets for garden relaxation and they are available virtually everywhere. Unfortunately in the case of plastic is often difficult to get stylish and original looking furniture. A big disadvantage of plastic furniture is the fact that polypropylene plastic is extremely susceptible to discoloration caused by sunlight. Even the best quality plastic will actually inevitably change color in the sun. In addition, plastic furniture is the least durable, breaking and damaging, losing flexibility and beginning to crumble, and not having much load tolerance. It is not difficult to damage or tear off a piece of plastic chair or table, especially after already several years of use
Choosing the right garden furniture may seem like a challenge, but rest assured – it is not a choice for life. However it is good to think carefully about the purchase and consider what you expect from a garden seating set. Then you certainly won't regret it.