The formal style is recommended for any garden regardless of its size. The garden in this style, is to taming the wildness of nature, the introduction of order and symmetry in vegetation and small architecture. This style has been popular for 300 years.
History of the formal garden
The history of formal gardens is very fascinating. The overarching goal of creating formal gardens was to tame the wildness of nature. Gardeners, in an effort to tame nature, created very attractive but artificial compositions.
The fashion for "garden works of art" came in the 18th century from the cradle of the Renaissance, i.e. Italy and France. Although the origins of this style date back to antiquity, references to this style could be found on various wall paintings and documents.
The love of symmetry and harmony is rooted in man. Accentuating boundaries gives a space a balance that is friendly to the senses. Being in a symmetrical space gives pleasure, putting you in a relaxed mood. The use of green identical plants for planting enhances this feeling. Regular rows of pots, identical plants, all require layout and selection of appropriate plants.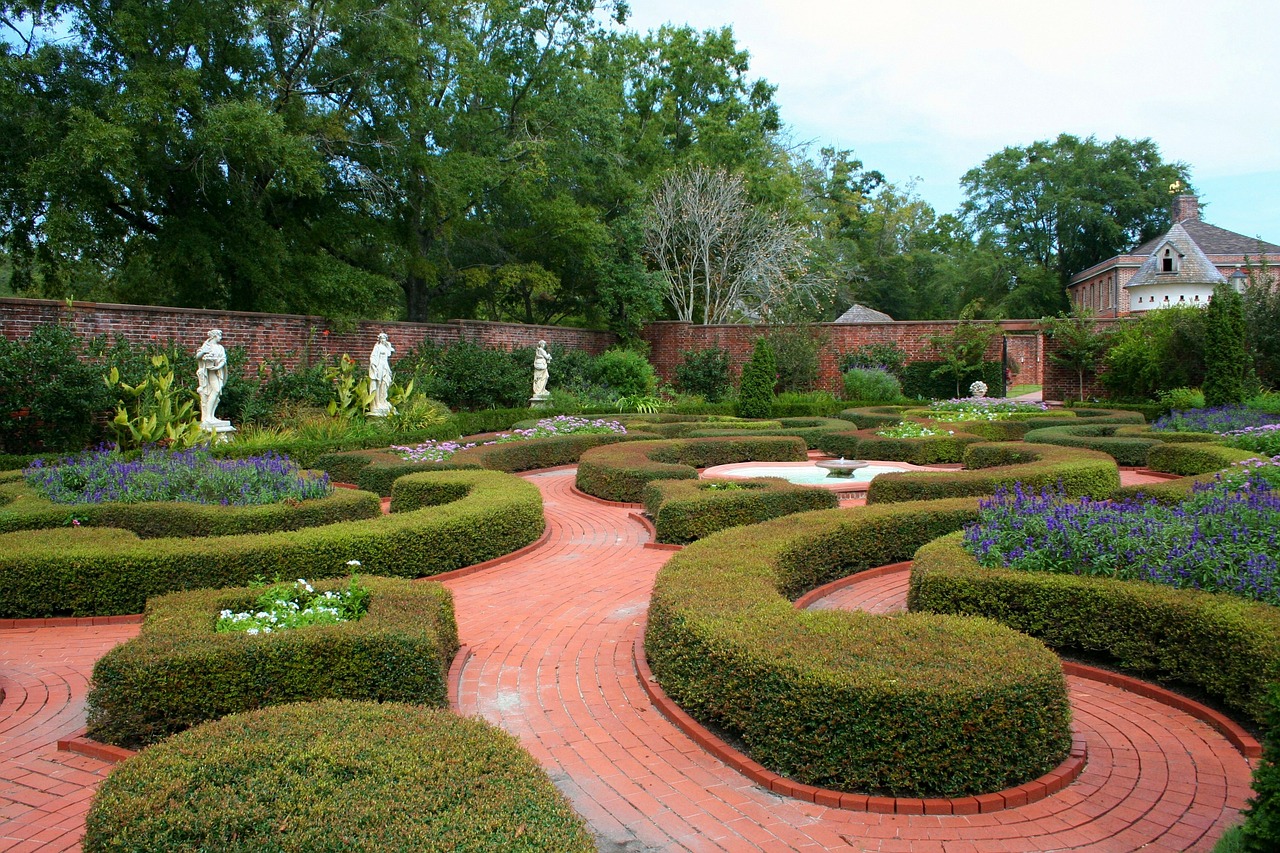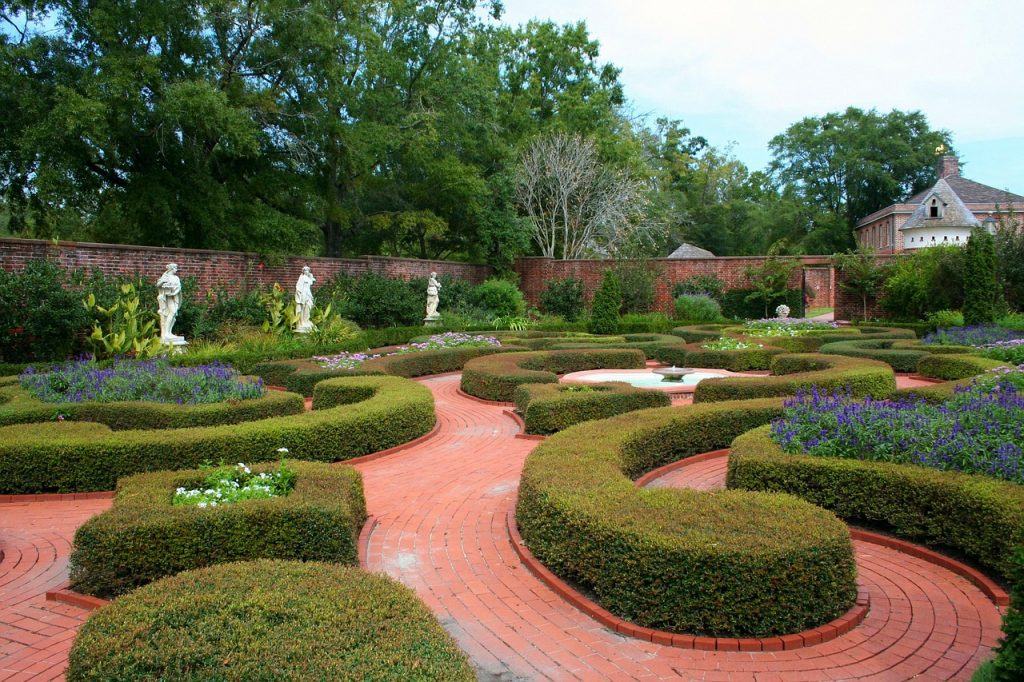 Characteristics of a formal style garden
The space should be delineated by straight lines, leading to the central point of the garden. A garden laid out in this way can be complemented with flower beds, plants in pots, decoratively trimmed shrubs and trees. All elements in a formal garden must be symmetrically spaced; this includes lighting and garden furniture.
Formal herb gardens, which mirror the medieval herbariums of monastery and castle gardens, are very popular in England. Their edges are planted with dark green borders e.g.: of boxwood, which are planted with herbs.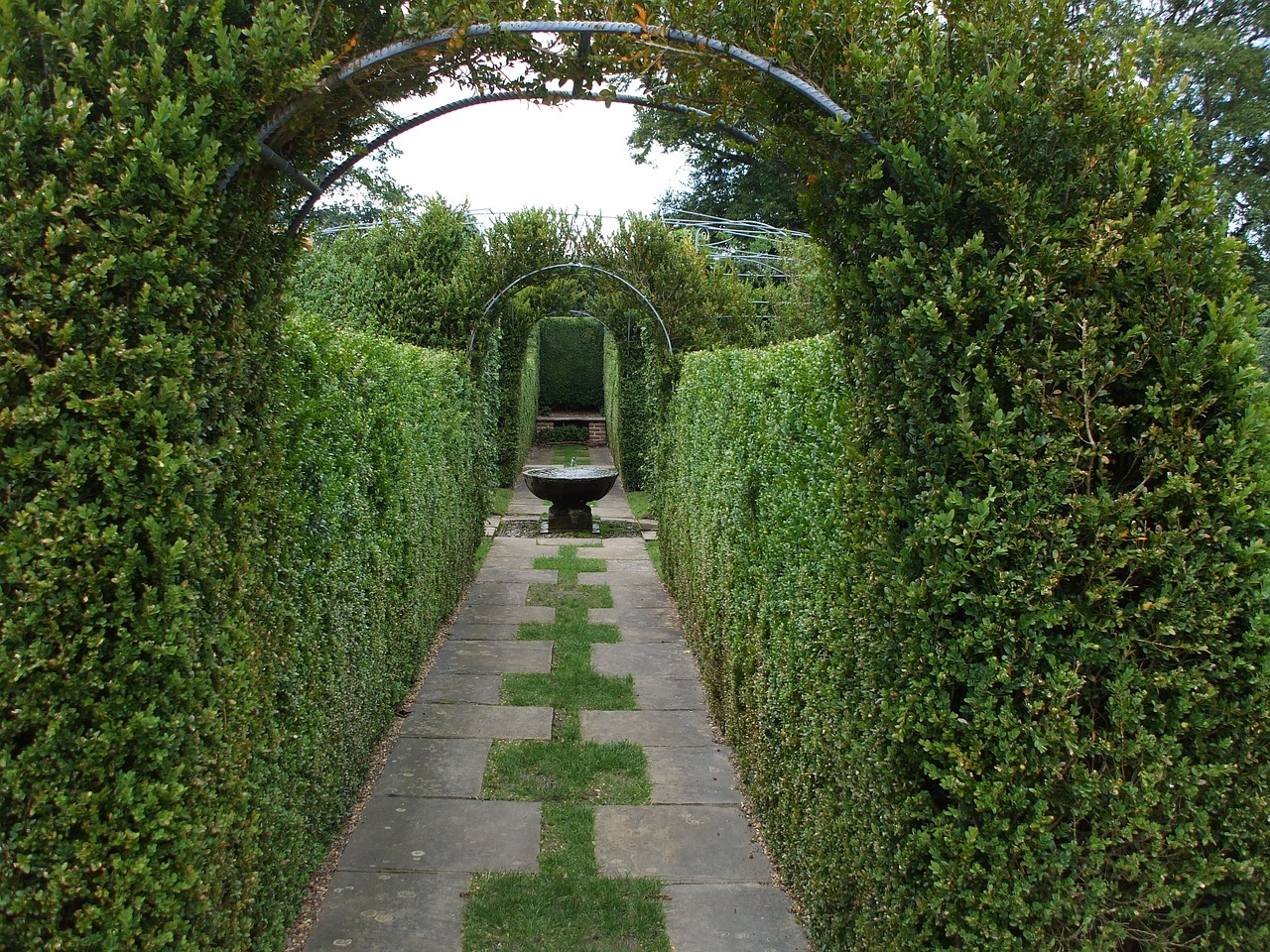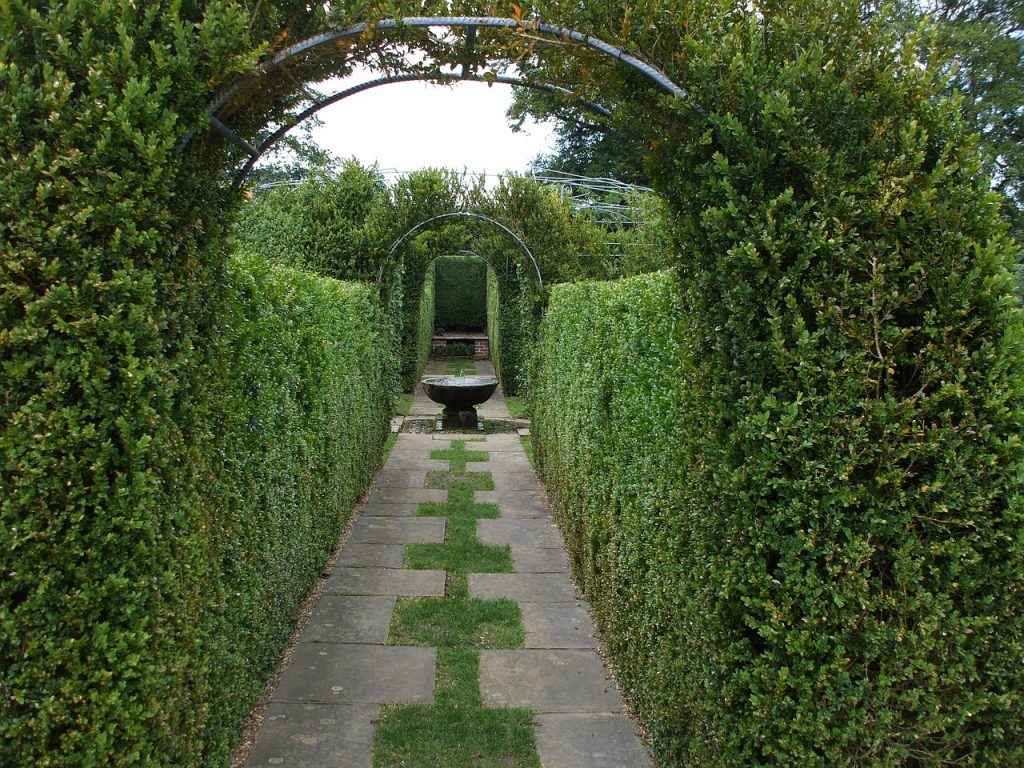 The most important features of a formal garden
The greenery should be complemented by muted colors.
The boundaries of the lawn should be very clearly marked.
The flowerbeds are formed by geometric figures.
Plants that can be formed play an important role.
All the surfaces (paths, sidewalks, roads) are in the shape of geometric figures. They are built with materials of bright colors.
Of great importance are plaster sculptures and stones.
Garden furniture should be metal or wooden with classical decorations.
Plants in the formal garden
The formal garden is fully planned, there is no room for chaos or arbitrary shapes. All shrubs and trees should have the same strictly defined form. Low and high hedges and rows are the backbone of the symmetrical space of the formal garden
For a hedge in such a garden are suitable:
evergreen boxwood,
yew,
holly.
The best for rows will be:
For a formal garden the best will be green plants with regular shapes and colors. For planting beds in gardens it is worth buying:
agapanthus,
ornamental garlic,
foxgloves,
ornamental grasses.
Plants should always be selected according to the size of the garden.
Maintenance
Formal gardens require a lot of maintenance in maintaining a perfect appearance. Hedges should be trimmed once or twice a year. The edges of lawns and hedges should be perfectly even; for this you will need quality tools.